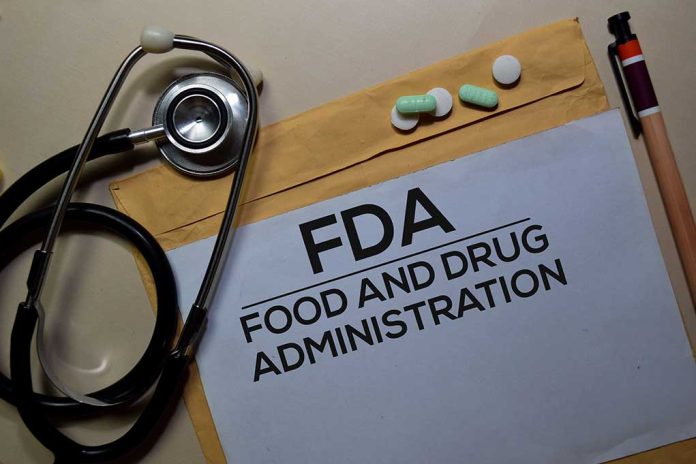 FDA Makes First Of It's Kind Approval – Guess What For
(BrightPress.org) – For more than 50 years doctors have prescribed women birth control pills to prevent pregnancies or help treat medical problems like endometriosis and PCOS. A pharmaceutical company is now seeking permission to offer a daily birth control pill over the counter without a prescription. The move comes weeks after the US Supreme Court reversed Roe v. Wade in late June.
On Monday, July 11, France-based pharmaceutical company, HRA Pharma, formally submitted an application to the FDA to authorize its drug as an over-the-counter medication in the United States. The company's medication, Opill, is a progestin-only medication that does not increase the chances of blood clots and strokes like traditional estrogen-progestin pills do. The company believes that regulators should approve it because of the lowered risks.
The American College of Obstetricians and Gynecologists says it fully supports the creation of an over-the-counter birth control pill.
Today, an application for over-the-counter birth control was submitted to the FDA. Increasing access to birth control through OTC oral contraception marks an opportunity to empower people to control their own reproductive futures. Our full statement: https://t.co/92FLFd2AU5

— ACOG (@acog) July 11, 2022
Despite the application, nothing will change in the near future. It can take the FDA until next year to make a determination. If approved, Opill would be the only over-the-counter contraception on the market. However, that state of affairs may not last for long.
The New York Times reported that Cadence Health is in talks with the FDA ahead of applying for the agency to consider approving its contraception pill sometime in 2023. That pill, however, contains both progestin and estrogen, which could increase the risk of serious side effects for women who have high blood pressure or other preexisting medical problems.
Do you think birth control pills should be available without a prescription?
Copyright 2022, BrightPress.org