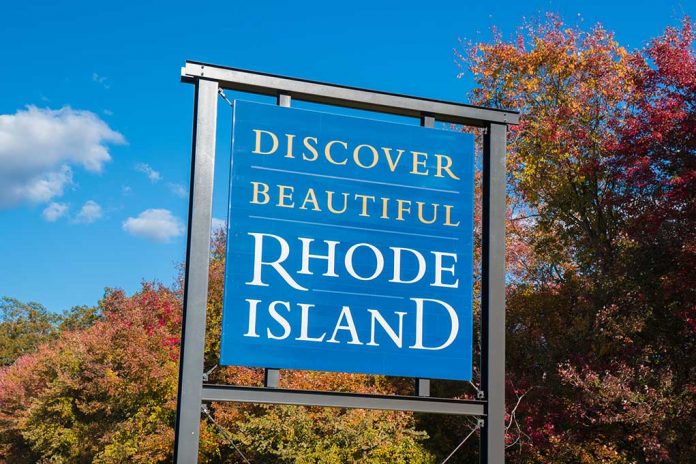 (BrightPress.org) – Unless you didn't pay attention in school, you likely know that Rhode Island is the smallest state in the US. However, big things come in small packages as Rhode Island has plenty of history. Let's take a look at some of the reasons that make Rhode Island a truly interesting place.
One of a Kind
Despite Rhode Island being the smallest state in the US, with an area of 1,214 square miles, it's home to a lot of interesting facts. For example, the only nuclear explosion to take place outside of a controlled environment in the US took place in Wood River, RI.
The incident was caused by a United Nuclear Corporation Recovery Systems employee who accidently put too much uranium into a tank. The mistake caused an explosion and resulted in the person's death; fortunately, they were the only casualty.
It Truly Is a Small State
Rhode Island may be the smallest state in the union, with over 400 Rhode Islands fitting into the State of Alaska alone. Despite this, the tiny state is home to the longest state name in the US, the "State of Rhode Island" being its full name. The state motto, like Rhode Island itself, is the smallest of any state in the US, with only one word: "Hope." However, this state had a big impact on American history.
Rhode Island's Role
Modern day Rhode island may be tiny, but it played an important role in the creation of the United States. The last of the 13 original colonies to become ratified, the Ocean State began with the Industrial Revolution back in 1790, with the development and construction of a water-powered cotton mill in Pawtucket, created by Samuel Slater.
Two years before the Boston Tea Party, which is often seen as the beginning of the American Revolution, a group of Rhode Island residents attacked a British warship, killing one of its lead officers and burning the ship.
The founder of Rhode Island, Roger Williams, was banished from Plymouth, MA for having "extreme views" when it came to freedom of religion and speech. In fact, Thomas Jefferson and John Adams publicly recognized and acknowledged Williams as the creator of the principles found in the Constitution's First Amendment.
As you can see, Rhode Island may be tiny in size, but its spirit is as large as its role in our history. Rhode Island was one of the few states to stand against the 18th Amendment's call for the prohibition of alcohol. To this day, the state is one of the most populated and industrialized states in relation to its size.
Some things never change, as Rhode Island still plays an important role in our country as a little place with a big past and plenty of history to be told throughout the ages.
Copyright 2021, BrightPress.org