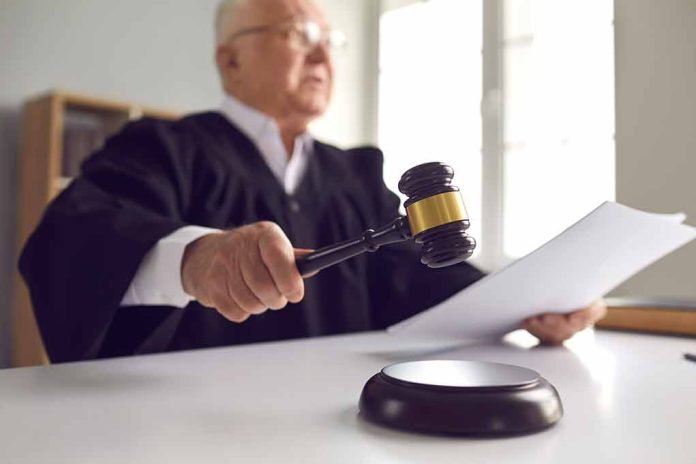 (BrightPress.org) – The city council of Hamtramck, Michigan has voted unanimously to ban the gay pride flag and others from being flown on public property. The resolution was introduced by Mayor Pro-Tem and council member Muhammad Hasan and bans religious, political, racial, ethnic, and gender/sexual orientation-related flags while authorizing only the city, state, American, and prisoner of war flags and "the nations' flags that represent the international character" of the town.
The meeting on Tuesday, June 13th was packed with community members who had commentary in support of or against the resolution. Locals were so keen to speak on the issue that the line reached outside the door to the chambers and passions were high during the public comment period. The meeting continued for over three hours so everyone could be heard.
Nearby Dearborn resident, Hassan Aoun said he felt like public support for Pride month was shoving homosexuality "down our throats." He suggested that he had tolerance for gay people but that putting the symbols on public property was a step too far. City Councilman Nayeem Choudhury made the argument that the American flag represents all Americans by default and as such, there's no need for additional or specific flags for every single group. "You're already represented," he argued.
Executive director of the Planet Ant Theatre Darren Shelton said "The LGBTQ community" was a necessary component of his organization and he didn't see the political relevance of the move. A woman wearing a clown nose suggested that Hamtramck should change the town slogan to suggest only heterosexuals are welcome. She then made a show of kissing a woman who stood behind her during her speech.
Hayley Cain relocated to Hamtramck from California and she suggested the resolution has made her reconsider the move. Many Muslims live in Hamtramck, with all city council members being Muslim themselves. The vote may have been impacted by their typically conservative attitudes toward gay people. It will likely become local law with its passage and support from other local politicians.
Copyright 2023, BrightPress.org