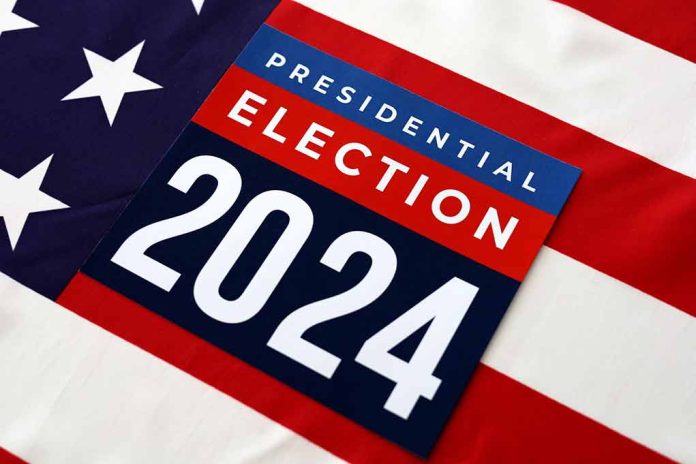 (BrightPress.org) – The infamous "Tiger King" claims to have been added to the ballot for the 2024 presidential election in Colorado. Joseph Maldonado, aka Joe Exotic, is the 60-year-old star of the hit Netflix series "Tiger King."
The former exotic animal handler and zookeeper claims he's gotten himself listed for the Democratic primary in Colorado. The fact that he's in prison serving a 21-year sentence for attempting a contract killing isn't one of the constitutional barriers to running. One only needs to be 35 or older, a natural-born citizen, and a resident for 14 years or more.
This isn't Maldonado's first attempt at running for the presidency. He ran as an independent in 2016, and in 2018 he took his shot at running for governor of Oklahoma as a Libertarian. This will be his first attempt at running for office as a Democrat, however.
Getting on the ballot in Colorado requires a simple notarized statement saying he intends to run and paying a $500 filing fee 85 days or more before the election. Once he's accomplished that feat, the next step is getting on the ballot in New Hampshire.
Unfortunately for the Tiger King, Colorado's Secretary of State recently released a statement expressing that Maldonado was not, in fact, on the Colorado ballot yet. His paperwork and payment were sent back with instructions, at least in part because no election date has been announced yet.
In his brief campaign speech, Maldonado lets everyone know he's had incredibly kinky adult experiences, he's done drugs in his youth, and "I'm as gay as a three-dollar bill." He's focused on issues like decriminalizing marijuana and wants to reform the Bureau of Land Management. He's also critical of former President Trump for his failure to reform the prison system while pardoning celebrity rappers. Maldonado suggested the latter move was a political ploy to elicit support from black Americans.
Maldonado did not receive a pardon from President Trump after he applied for one. Maldonado ripped the criminal justice system in a blog post written for his website dated June 13th. In his post, Maldonado insists the federal government uses "dubious interpretations" of the law in order to control people. He also expressed his support for the genuine rehabilitation of addicts and the mentally ill locked up in prison.
Copyright 2023, BrightPress.org