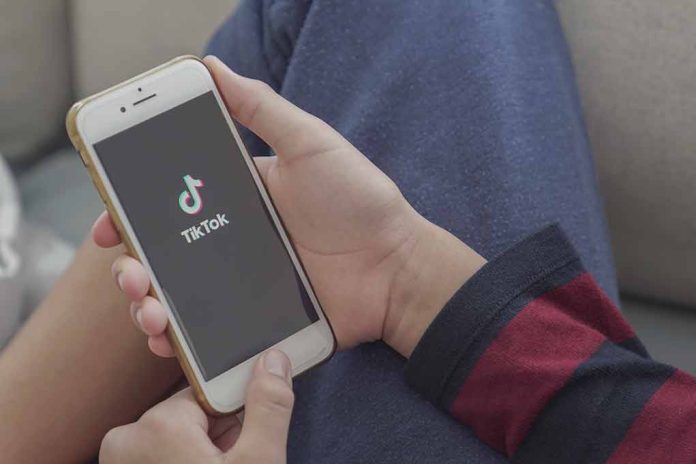 (BrightPress.org) – TikTok, the super popular app created by Chinese-controlled company ByteDance, has been under scrutiny lately. They're accused of spying and manipulating the algorithm to promote self-harm and suicide among American youth. 
Chase Nasca was 16 years old when he stepped in front of a train, ending his brief existence. What drove Chase to suicide isn't known. He left no note, and his parents had no idea he was struggling. Moments before stepping onto the tracks just a half mile from his parent's home, he texted a friend to say, "I'm sorry. I can't take it anymore." 
What was the "it" Chase couldn't take anymore? His mother wanted to know. She combed through his social media. When she was going through his TikTok she found over 3,000 videos Chase had liked, saved, or favorited. She saw his interests were Batman, weightlifting, motivational speeches, and basketball, and she also saw what the algorithm had been feeding him: a timeline full of videos related to depression, death, and hopelessness. 
TikTok is used by roughly 150 million Americans. Its ability to serve up engaging content, along with allowing users to speak their minds, is popular with young people. Some state governments have banned it from being used on government devices, and the Biden administration is mulling a national ban. While the political debate continues, the science is clear: social media use is tied to increasing anxiety, depression, and self-harm among American teens. 
More teens than ever are contemplating suicide, according to the CDC. These numbers have dramatically increased since pandemic-associated lockdowns abruptly disrupted the lives of American kids, forcing them to learn over a screen and maintain separation from their friends and extended families.
In a March congressional hearing, one of the representatives mentioned Chase's death and showed Tiktok CEO Shou Chew a few clips the algorithm had served to the boy. Chew refused to answer whether or not he was culpable for the content the algorithm served up to its users. His parents filed a wrongful death suit against TikTok, ByteDance, and the railroad for their son's untimely demise. 
Copyright 2023, BrightPress.org