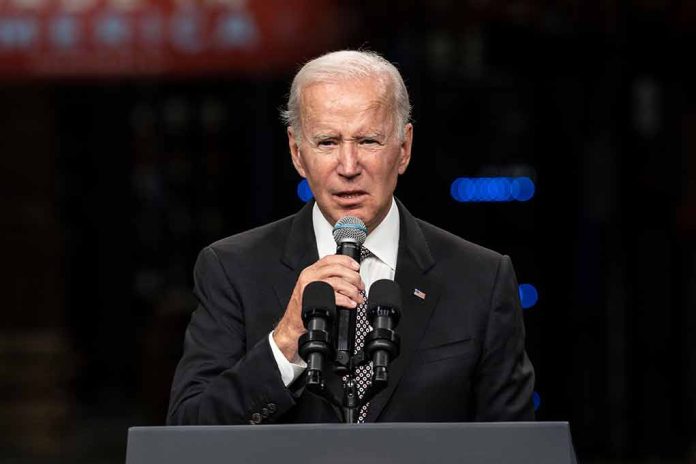 (BrightPress.org) – Testimony from whistleblowers, along with documentary evidence coming out of the House Oversight Committee, has laid out a 19-point timeline of events that suggests President Joe Biden not only knew about his family's business affairs but that he was a decision-maker intimately involved in their international financial shenanigans.
Committee chairman Rep. James Comer (R-KY) also highlighted six questionable policy decisions made by the President, which suggests he may be compromised, making decisions based on personal rather than national benefits.
Joe Biden has called the allegations "a bunch of malarkey," but his administration has yet to explain or defend any of the data points uncovered by House investigators. Some of the major events are highlighted below.
Hunter Biden flew with then-VP Joe Biden aboard Air Force Two in 2013 when the younger Biden established a business relationship with Jonathan Li, a CEO of a Chinese corporation with ties to the Communist Party and Chinese intelligence operations.
In 2014, Hunter Biden flew again with his father on Air Force Two to wheel and deal with Mexican business partner Miguel Alemán Velasco and his son, whom he had met with Joe Biden his office while he was VP. Two years later, Hunter Biden would fly again to Mexico City to garner $1 million in investment capital for his family's businesses which was later returned when their hedge fund failed to materialize.
Joe Biden was also photographed playing golf with Hunter Biden and Devon Archer. Archer was also a board member for Burisma, the energy company that Hunter Biden ended up on the board of taking an $80,000/month salary while having no experience or qualifications for the position. A year later, Joe Biden famously had Ukrainian prosecutor Viktor Shokin fired while he was investigating Burisma for money laundering and corruption charges. A clip of Biden regaling an audience about how he was able to threaten to deny loans to Ukraine in exchange for the firing has been cited multiple times as evidence of his corruption.
The piece for Breitbart lays out all 19 events that look very shady for President Biden; you can read the entire list here.
Copyright 2023, BrightPress.org