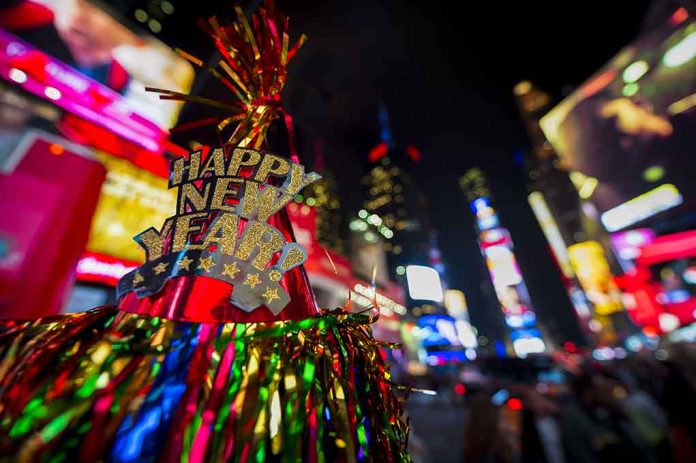 (BrightPress.org) — A 19-year-old Maine man was shot and arrested on New Years' Eve after he attacked three New York City Police in Times Square with a kukri (a curved long knife). Trevor Bickford will face attempted murder charges stemming from the assault and is recovering in Bellevue Hospital.
He broke the skull of one officer while lacerating another across his head. The third officer whom he assaulted did not have his injuries listed. He was shot in the shoulder during the attack. All three officers are expected to make full recoveries.
Described as an "all-American teen," Bickford played football, made his high school honor roll, and marched with the color guard. His extreme behavior is being blamed on radical Islam, however, Trevor's father passed away from a drug overdose in 2018, complicating the picture.
He was on an FBI watchlist due to statements he made to his mother and aunt about wanting to go fight for the Taliban in Afghanistan. On December 29th, he took an Amtrak train into NYC. He stayed at a hotel in the Bowery where they found camping gear, a last will and testament, along with a diary.
"It just goes to show you that the cops are targets," NYPD sergeant Joseph Giacalone expressed to the NY Post. He continued, saying that cops everywhere are potential targets, not just in NYC.
The FBI raided his home on New Years' Day, taking several boxes of items from the home, as described by witnesses.
His father passed away in 2018 at the age of 41 while the boys were still in their teens, allegedly from a drug overdose. Bickford has two brothers and the family posted many pictures of themselves on social media.
What drives a young man with a bright future to throw it all away?
Copyright 2023, BrightPress.org