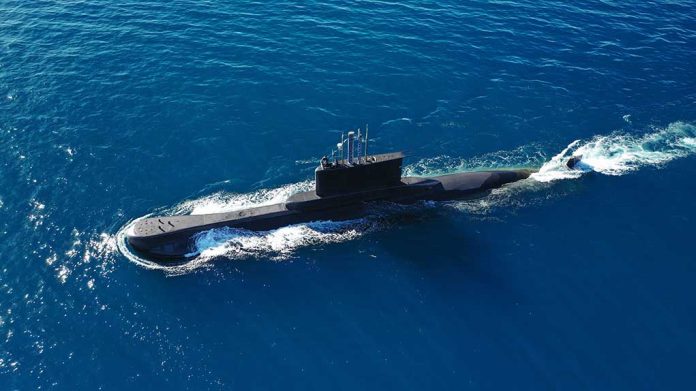 (BrightPress.org) – Spying is as old as humanity. Rival countries are always looking to get an upper military hand on their adversaries. Gathering intelligence for your government seems admirable, yet spying against it is incomprehensible.
In December, the FBI received information from a foreign government that offered to sell US government secrets in exchange for money. The letter stated if the government didn't reply by the end of 2020, the writer would sell the information to another buyer who could use it. Officials traced the communication to US Navy nuclear engineer Jonathan Toebbe and his wife, Diana Toebbe. On Thursday, October 21, a federal magistrate judge ruled that Mrs. Toebbe couldn't remain at home until trial, citing her as a threat to national security.
The Toebbes Get Caught in Elaborate Scheme
After receiving the anonymous letter, the FBI set up an undercover scheme to find out who was behind it and what they had in their possession. They traded encrypted emails, scheduled drops of secret materials with undercover agents, and paid the couple in cryptocurrency.
On October 9, the FBI arrested the couple in West Virginia for conspiring to share restricted data under the Atomic Energy Act. The FBI alleges that Mr. Toebbe offered to sell classified information about sensitive nuclear submarine propulsion systems to an unidentified country. Mrs. Toebbe allegedly helped on three separate occasions by serving as a lookout for her husband while he left small data cards with classified information at specific locations. He believed he was giving the info to a foreign government representative.
Mrs. Toebbe Pleads With the Judge
On Thursday, October 22, the couple appeared before US Magistrate Judge Robert Trumble and pleaded not guilty. Mrs. Toebbe asked the judge to allow her to stay home with their two children while awaiting trial. Her attorney told the court that the majority of evidence collected is against her husband, not the mother of two. He added that her desire to be with her children was reason enough she would not flee the country.
In 2019 and 2020, Mrs. Toebbe texted her husband a strong urge to leave the United States as quickly as possible. The text messages in question, the attorney said, were her grumbling about her displeasure of then-Donald Trump and were not part of a criminal scheme.
The judge ruled that the couple would remain in prison until their trial to ensure she wouldn't leave the country. Based on the evidence, Judge Trumble said he believed that Mrs. Toebbe, a Maryland school teacher, was a serious flight and national security risk.
The judge did not set a trial date.
Copyright 2021, BrightPress.org