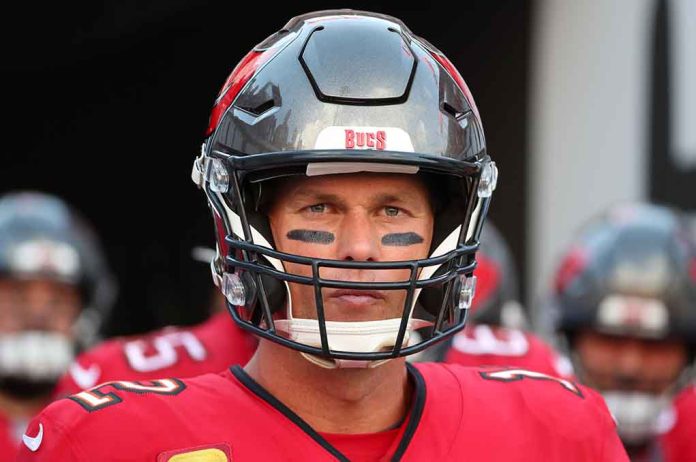 Tom Brady Says Divorce Has a Silver Lining
(BrightPress.org) – Celebrity divorces are often ugly, drawn-out public battles that expose famous athletes, actors, politicians, and others for what they truly are — human beings. In the case of NFL quarterback Tom Brady and supermodel Gisele Bündchen, the end came quickly, without a messy showdown or any public squabbles.
Tom Brady addressed his divorce on his Let's Go podcast with Jim Gray:
"There's a lot of professionals in life that go through things that they Dwl with at work and they deal with at home. Obviously the good news is it's a very amicable situation and I'm really focused…

— Rick Stroud (@NFLSTROUD) October 31, 2022
On October 31, Brady took to his "Let's Go!" podcast to discuss the circumstances surrounding his personal life. Without mentioning the word "divorce," the Tampa Bay Buccaneers player made one thing perfectly clear: the break was amicable.
His co-host, Jim Gray, asked the star to talk about how his personal life affects him as a player. Brady, as usual, kept the conversation focused, sticking to what matters. He said what his family is going through happens to professionals, and the only way to deal with it is to compartmentalize.
Brady said he has two focuses as he moves forward with his life. He says the first is taking care of his family. No matter what happens at work, he's always going to be a father. The other, naturally, is winning football games. If his career record is any indication of his future trajectory, meeting the second goal might not be too hard.
Copyright 2022, BrightPress.org