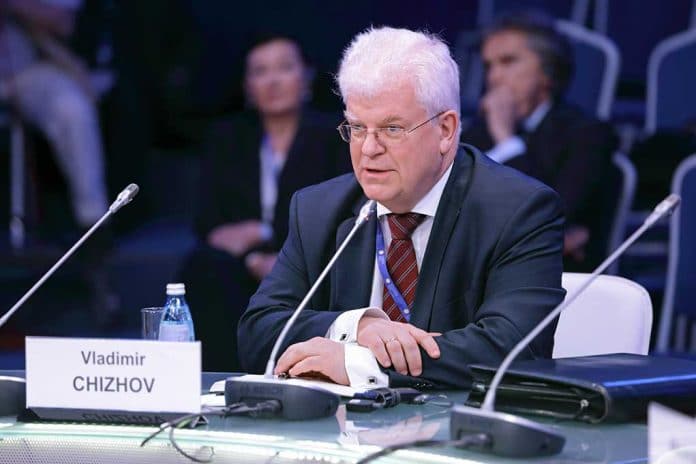 (BrightPress.org) – Over the last several months, natural gas and electricity prices have dramatically increased across Europe. As the continent prepares for the cold winter months, home heating demands may make prices worse amid an already dwindled supply. Officials say it could make the burden extremely difficult on vulnerable households as well as small and medium-sized companies. A high-level Russian official said Europe could easily rectify the problem.
"The crux of the matter is only a matter of phraseology," Chizhov told the Financial Times. "Change adversary to partner and things get resolved easier … when the EU finds enough political will to do this, they will know where to find us."https://t.co/KznnqOoLly

— Washington Examiner (@dcexaminer) October 12, 2021
Russia is responsible for much of the EU's natural gas supply. Russian EU ambassador Vladimir Chizhov suggested if the European Union pursued better relations with Russia, the authoritarian state could quickly solve the problem. Since January, gas prices in the EU have dwindled nearly tenfold. According to Chizhov, all the bloc needs to do is be more friendly with Russia. The ambassador said that European leaders know how to find them when the EU gets the political will to establish better relations.
Some observers believe Russia is taking advantage of the developing crisis throughout Europe. Others suggest the former communist republic has a vested financial interest in the reduced supply. Critics accuse Russian President Vladimir Putin of purposely controlling the supply to exert political influence over the Nord Stream 2 natural gas pipeline. In recent weeks, Putin suggested Russia could increase the natural gas supply. Chizhov said moving forward, he expects Russia will be more accommodating following Putin's statement.
Several European countries are calling for an investigation into the growing crisis and hope to find a long-term resolution.
Copyright 2021, BrightPress.org