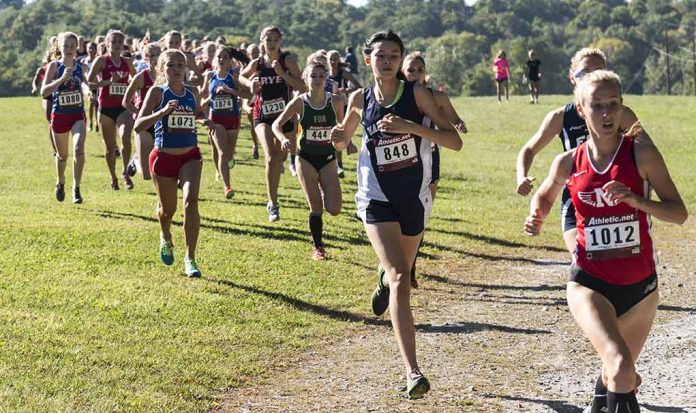 (BrightPress.org) – A transgender Californian high school student who identifies as a girl will replace one girl as she advances to the next round in their state's track championship after winning second place in the qualifying race.
'Athena' Ryan is a junior at Sonoma Academy who identifies as a girl. She came in second place in the girls' 1,600-meter race on May 20th, according to a report from The Daily Wire. 
This race was a qualifier for the state championships, which means Ryan will continue on while a biological girl who came in fourth place will be disqualified. Adeline Johnson is a senior at Branson High School who appeared to give a thumbs-down when she received her fourth-place medal, but statements from the family suggest that was in reference to her performance and not a comment on losing to a trans person.
Californian young people are very concerned with being seen as "transphobic" or "bigoted," and that fear has been utilized by trans activists and their supporters to cudgel compliance with their agenda, like forcing biological females to compete with biologically advantaged males. 
A former California state champion, Darren Marble tweeted about the controversy, calling it "complete and utter nonsense" while suggesting the state should be embarrassed and he expressed sympathies for the women who lost the opportunity to compete at higher levels. 
Protesters had to be removed by security from the field where the competition was being held. They had signs and a large banner that read "PROTECT FEMALE SPORTS" with "female" being written in red. A foul-mouthed woman unleashed a profanity-laden tirade against the protesters suggesting, "it shouldn't f–-ing matter" and that it was "none of your business." 
One protester tweeted their reason for being there, suggesting they were speaking up for girls who couldn't speak out for themselves due to the social climate in California. The protester said their group had received stealth support from students and parents, many of whom did not even know that one of the athletes was transgender. 
Copyright 2023, BrightPress.org