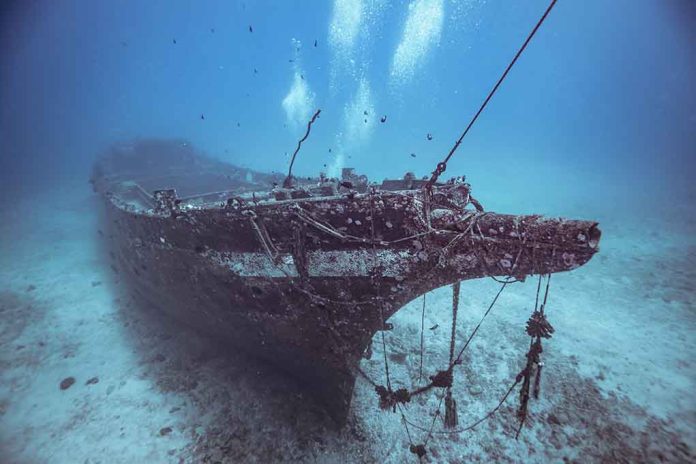 (BrightPress.org) – In November 1875, the SS Pacific departed on its final journey from Victoria, British Columbia, to San Francisco. Reports say the ship, with more than 300 people on board, collided with another vessel and sunk. There were just two survivors. For more than 100 years, people have tried to find the wreckage with no luck — until now.
In 1875 the S.S. Pacific sank off the coast of Washington. 300+ people died, while only two survived — their retelling of the sinking is terrifying. The wreckage was never found despite *MANY attempting to find it… until now. Our @fox13seattle coverage: https://t.co/e0B6pvysax pic.twitter.com/fJG8vviNxK

— Matthew Smith (@MattSmithFOX13) December 6, 2022
Jeff Hummel, who leads a group of historical preservationists, believes he's found the ship after 147 years on the ocean floor. His team at Northwest Shipwreck Alliance and Rockfish Inc worked tirelessly to identify the wreckage and believe they have found the paddle wheels belonging to the ship. In November, a judge granted the non-profit organization exclusive rights to salvage its remains.
Because the Pacific picked up many wealthy passengers on its journey, people believe the ship went down with a lot of artifacts and gold, both of which are extremely valuable. This salvage could become quite the treasure hunt for the team, though it's unclear what 147 years underwater would do to any artifacts and what condition they would be in upon discovery.
One thing they don't expect to find, though, is bodies. According to Courthouse News, in an interview, Hummel said, "it's unlikely that there were any people in the actual ship when it went down." He believes they all wore life vests, and their bodies floated away.
The team expects to begin the expedition to recover the artifacts in 2023 or 2024.
Copyright 2022, BrightPress.org