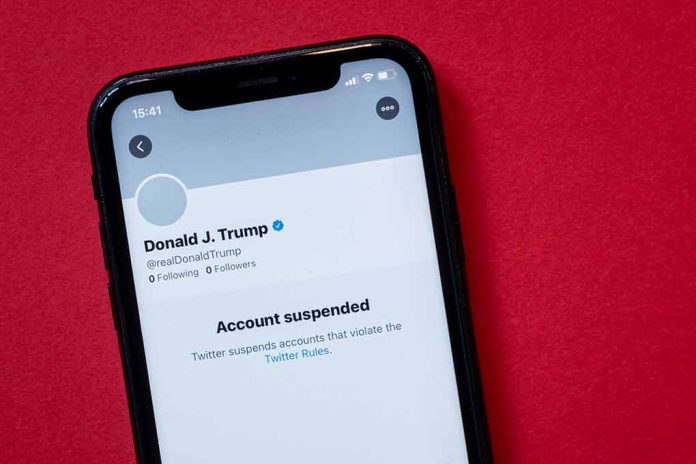 (BrightPress.org) – Former President Trump made a stunning return to X, formerly known as Twitter, on the night of August 24th. Just hours before, he was booked at a Fulton County jail in Georgia for his alleged attempt to overturn the results of the 2020 presidential election in the state.
Trump has been an avid user of Twitter since its inception but was permanently suspended from the platform just days after the riot at the Capitol building on January 6th, 2021. Once Elon Musk's purchase of the company was complete in October 2022, he reinstated Trump's account. However, Trump has used his own social media platform, Truth Social, since it launched in February 2022.
Trump's supporters have long encouraged him to use both platforms, but he has remained steadfast in his commitment to Truth Social. Whether he will begin regularly using Twitter again is still in question, but his first post in over 2.5 years certainly made an impact. Garnering over 10 million views per hour, according to Musk, Trump's Twitter post with his Fulton County jail mugshot spread like wildfire across the platform. As of August 27th, the post has been viewed nearly 250 million times and has 1.6 million likes. Trump continued to post on his own platform that evening, telling his followers, "I LOVE TRUTH SOCIAL. IT IS MY HOME!!!"
Trump and his 18 co-defendants are accused of violating the Racketeer Influenced and Corrupt Organizations (RICO) Act, with additional charges related to the alleged scheme. A few of the defendants have filed motions to have their cases moved to a federal court, as they claim they were working in their official capacity for the federal government at the time. Willis initially requested a March 4th, 2024, trial date, but asked to change the date to October 23 after one defendant requested a speedy trial. Most defendants will oppose the new date, as it will only allow less than two months of preparation. Willis also planned to try all of the defendants together, but the likelihood of that happening is also pretty slim.
Copyright 2023, BrightPress.org