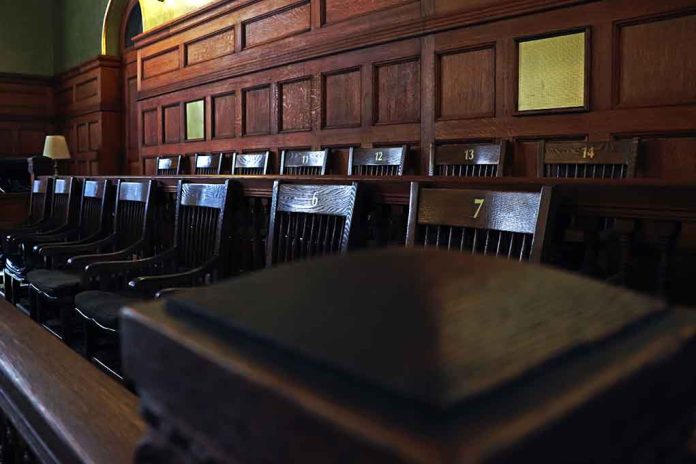 (BrightPress.org) – The Manhattan grand jury hearing evidence in the recent indictment of former President Donald Trump has adjourned until April 24th, according to a court source reported by Fox News. 
That source reported they will sit on Monday and Wednesday afternoon of the first week of April, but they won't be hearing new evidence. After they're done, they'll be off until late April. The source said that the fact grand jury is a 6-month ordeal with scheduled breaks, this is one of those times. 
They wrapped on Monday, the 27th of March without voting on the Trump indictment, and the scheduled proceeding for Wednesday, March 29th was canceled. Two other meetings were canceled last week. 
Manhattan District Attorney Alvin Bragg has been investigating a payment of $130,000 that Michael Cohen made to Stormy Daniels in the run-up to the 2016 election. They allegedly had adult relations in 2006 which Trump has strenuously denied. Cohen was later reimbursed by Trump's company and the expenditure was qualified as a "legal expense." 
Federal prosecutors filed charges against Cohen for the payments in 2018 and decided not to charge Trump in 2019. Similarly, the Federal Election Commission ceased looking into the matter in 2021. 
Trump was telling reporters in Waco, Texas after his rally that he believed the DA had dropped the case. Trump's spokesman Steven Cheug called the investigation a "partisan witch-hunt" and characterized DA Alvin Bragg as a "radical, leftist DA." He further implied that the entire ordeal was meant to abrogate Trump's future political ambitions. 
The George-Soros-funded DA is notoriously soft-on-crime unless it's a non-crime that's been repeatedly investigated and has the potential to interrupt and slander a very controversial Republican presidential candidate. He quite literally told his staff that they wanted to keep people out of jail. He's also been the recipient of $1 million dollars in campaign contributions from the controversial leftist billionaire, despite major media running interference pieces claiming "they're not that close!"
Copyright 2023, BrightPress.org