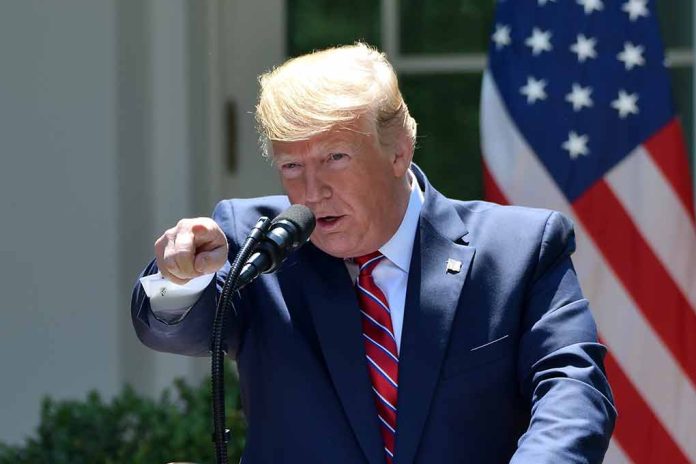 (BrightPress.org) – Conservatives are calling the Donald Trump 'classified' documents scandal an attempt to distract from what they say is President Joe Biden's criminal activity, including taking classified documents.
At issue is the President's ability to unilaterally declassify documents and intelligence, a necessary function of the office. Trump claims to have declassified every document in his position by sheer virtue of having taken them. Joe Biden had several caches of classified materials in various places which he took as Vice President and as Senator; neither office has that ability.
Pundits have suggested the attack on Trump over documents is merely the latest salvo in a battle to keep Trump from running again. Trump himself suggested that the reasons are political, but also a distraction from the numerous crimes committed by President Biden according to the House Oversight Committee.
The Oversight Committee has made several stunning revelations. The Committee believes Biden and his family have a complex web of interlocking financial entities to conceal their cash, that the Bidens received millions in foreign capital, and that they used their business partners as proxies to receive and store wealth and to conceal large financial transactions.
Biden has also had the unwavering support of his appointees in the administrative state. The FBI has sat on evidence indicating that President Biden's son, Hunter Biden, may have been involved in drug and sex crimes. It appears that functionaries connected to the Biden campaign helped conceal the laptop story by convincing social media companies it was 'Russian disinformation.'
Several whistleblowers have come forward with such allegations while the media focuses on President Trump and his latest indictment. Recently, an IRS whistleblower came forward through his attorney to inform Congress that the FBI was interfering in their investigation of Hunter Biden's tax situation.
Trump said he believed that the timing was tactical, as the same day he was indicted for federal crimes, the Oversight Committee unveiled evidence suggesting the Biden family received $10 million in bribes related to the firing of the Ukrainian prosecutor who was investigating Burisma, a Ukrainian energy company where Hunter Biden sat on the board.
Copyright 2023, BrightPress.org