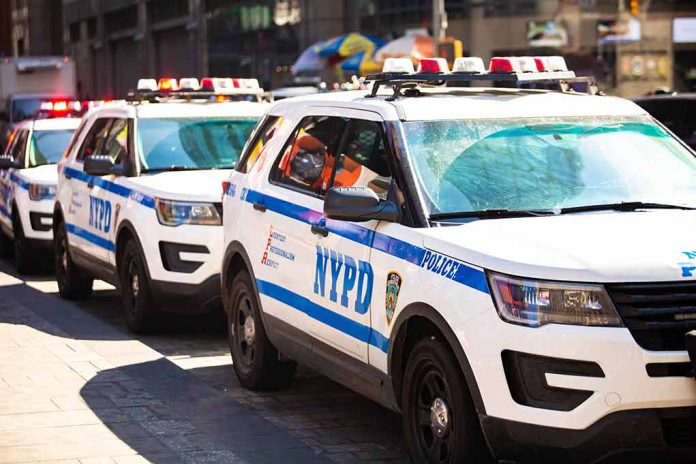 (BrightPress.org) – Youtuber and Twitch streamer Kai Cenat told his millions of followers that they were "gonna go crazy" in Union Square days before thousands of young people rioted during his giveaway event on Friday, August 4th. Seemingly aware of the nature of his fanbase, he suggested things might become "rowdy" during his promotion of a Playstation and gaming hardware giveaway on his channel.
The 21-year-old with 20 million followers across multiple platforms chose Union Square specifically to avoid the possibility of the gathering getting shut down by police should it become too massive.
Hyping the event, he repeatedly implied that things might become out of control, "anything could happen," he emphasized on stream. He was released by the police a few hours after his arrest for incitement. Sixty-five other people were arrested during the chaotic brawl as thousands of rowdy teens and young men swarmed the area, engaged in fisticuffs, and trashed the area. Seven people were injured and required medical attention.
Video of the mayhem showed one young man dancing atop someone's parked car while another jump-kicked the window while dozens of onlookers filmed.
Cenat is one of the highest earners on Twitch with millions of followers and had planned to giveaway Playstations and other gaming hardware at 4 pm that Friday. Calling NYC'ers "animals" and "n*ggas", he foresaw the violence and admitted that he planned to have security with him and encouraged his fans to "pull up with a friend" in order to watch each other's backs.
Police plan to charge Cenat with at least two counts of inciting a riot and one count of unlawful assembly. They added that Cenat's gathering was not permitted by the city. He'll appear in court on August 18th according to the Manhattan DA's office.
Photos and videos from the event featured people throwing barricades, and fire extinguishers, and jumping on cars. Others kicked and smashed car windows.
Cenat live-streamed the event and seemingly rejoiced at the chaos. His SUV eventually fled the scene when it was swarmed with too many people. It's unclear if any Playstations were given away to fans before things turned ugly.
Copyright 2023, BrightPress.org