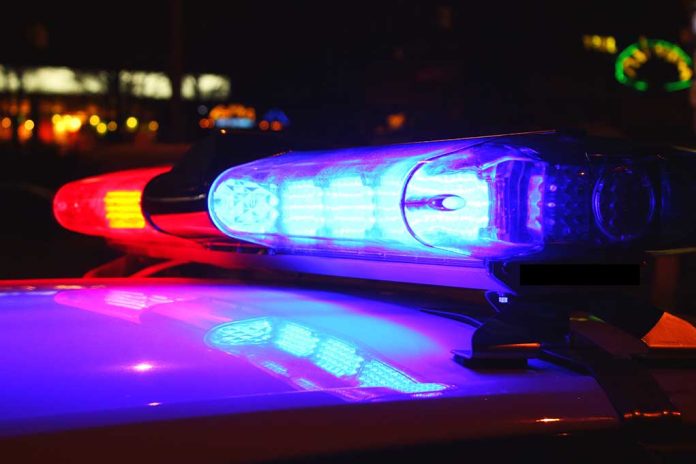 (BrightPress.org) — The beating death of Tyre Nichols by police was caught on video which was released on Friday, January 27th. The release inspired multiple pop-up protests over that weekend with some vandalism in pockets around the country.
The fact that Tyre Nichols was resisting arrest or that the officers themselves were black did not mitigate the appalling nature of the video which showed multiple officers repeatedly pummeling Nichols, spraying him (and themselves) with pepper spray, deploying a taser, and ultimately leaning him against the side of a cop car.
A grand jury has indicted all five officers on charges related to his death after the Memphis Police Department fired them.
Protesters in Memphis blocked a highway while in NYC's Times Square, the protest erupted into violence with an angry individual jumping on a police car and smashing the windshield before he was arrested.
MULTIPLE ARRESTS in Times Square as a protester jumps on a cop car, smashing in window.

Protest is following #TyreNicholsVideo Release in Memphis showing a brutal, deadly beating by police officers.

Video by Ken Lopez / @FreedomNTV pic.twitter.com/E5Q7CuOeFU

— Oliya Scootercaster 📽️ (@ScooterCasterNY) January 28, 2023
Commentators from across the political spectrum agree the police violated their duty and the rights of Nichols to be taken into custody without being beaten to death. Dan Bongino pointed out that "the process worked, guys. You had these officers immediately terminated…" and that they will face judicial scrutiny without being beaten to death, an option Nichols did not have.
A memorial fund set up for Nichol's mother has raised almost $1.2 million in just a few days securing her financial future. That amount will continue to climb.
LeBron James took flak on social media for implying black people bare some responsibility for the death as a whole when he tweeted "WE ARE OUR OWN WORSE ENEMY" without any follow-up or explanation.
WE ARE OUR OWN WORSE ENEMY!!!

— LeBron James (@KingJames) January 28, 2023
James is famous or infamous for sharing controversial hot takes regarding social justice issues online.
Jason Whitlock appearing on Tucker implied that the breakdown of the family was responsible, "this is a story about young black men and their inability to treat each other in a humane way. … It looked like gang violence to me. It looked like what young black men do when they're supervised by a single black woman, and that's what they've got going on in the Memphis Police Department."
Copyright 2023, BrightPress.org