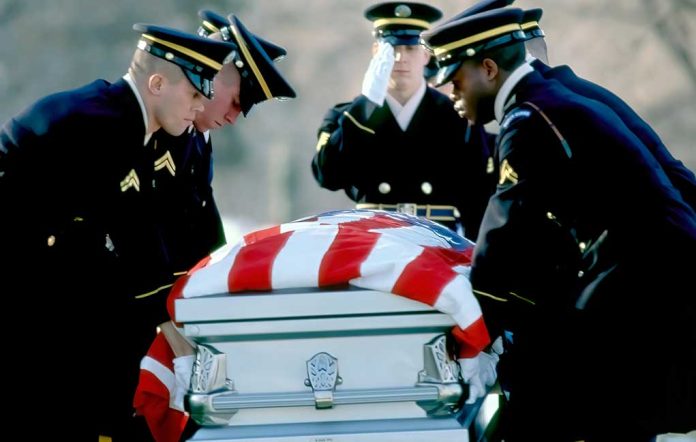 US Soldier Buried With Full Honors
(BrightPress.org) – Former US Army Sgt. Joel Gomez gave everything for his country. While on deployment in Iraq in 2004, Gomez suffered a catastrophic injury. The armored vehicle he rode in crashed and plunged into the Tigris River. Gomez's mission, and career, ended with a broken spine in two places. He spent the next 18 years as a quadriplegic.
RIP U.S. Army Sgt. Joel Gomez! Thank you for your service!

Soldier dies nearly 20 years after being wounded in Iraq https://t.co/kEocPm8fw2 via @Yahoo

— commonsensesgt (@commonsensesgt) December 2, 2022
On November 22, Gomez died from complications related to his injuries, adding him to the list of more than 4,400 soldiers lost to the Iraq war. He was buried with full military honors at Abraham Lincoln National Cemetery in northern Illinois. He was 42 years old.
Gomez's story went far deeper than that of a wounded soldier. His return home posed serious challenges for his family. To their surprise, the town of Wheaton pulled together with some large donors to provide a fully accessible home for Gomez. In 2005, a private nurse named Elva Cuahquentzi entered Gomez's life, and they quickly bonded. She cared for him for years until an immigration issue resulted in her return to Mexico. The family learned that it could be years before she returned. Her patient took a turn for the worse.
Without his nurse, Gomez ended up in a nursing home until his death a month later.
Copyright 2022, BrightPress.org