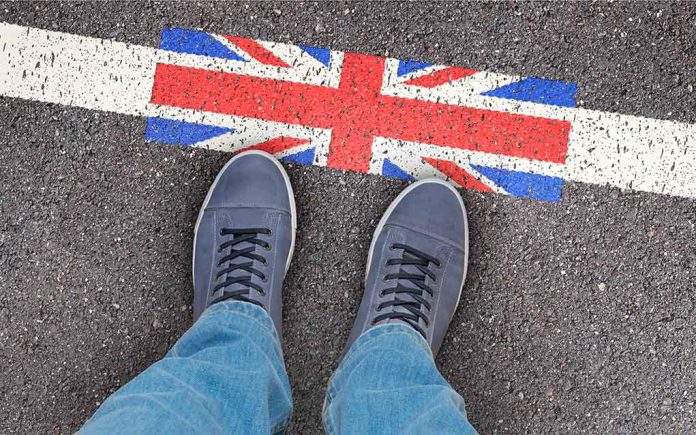 (BrightPress.org) – The UK government is poised to grant asylum to thousands of people without interviews or background checks thanks to PM Rishi Sunak. The Tory party is pushing the move as a way to eliminate the backlog of applicants trying to secure residence in the country. Critics are dramatically opposed, calling the move "amnesty in all but name."
The plan is to send a 10-page questionnaire to all applicants from select countries who arrived prior to June 2022. Folks from Eritrea, Syria, Yemen, Afghanistan, and Libya will have to return the packet within 20 days. Officials will review the documentation and can rubber stamp their approval without interviews should they feel applicants answered honestly.
Migration Watch is a think-tank opposed to unlimited importation of refugees from third-world countries, and Chairman Alp Mehmet said, "This is amnesty in all but name." He elaborated on how easy it is to destroy one's identification and then claim to be from one of those countries. This was how one convicted murderer was able to gain access to the UK, where he later killed a 21-year-old man after being allowed in.
The plan would impact roughly 12,000 migrants and is largely opposed by conservatives. One anonymous MP who spoke with The Telegraph said the Prime Minister would "become the poster boy for the smuggling gangs." Others have suggested that the move would allow criminals easy access to the country, after which they could simply disappear.
Regardless, Britain seems intent on allowing more third-world refugees to enter the country. Even without this specific policy, roughly 95% of applicants from those countries are admitted anyway – though it does take longer, and there is some scrutiny.
Western liberal leaders seem intent on pushing for amnesty – Joe Biden said as much during his State of the Union speech – while Ireland has already passed amnesty for illegal immigrants, including many who were previously convicted of crimes.
Importing huge numbers of individuals from war zones and other places with vastly different cultures and languages is setting normal people up for disaster. Political leaders have armed security and private spaces where they rarely encounter the criminal element.
Copyright 2023, BrightPress.org