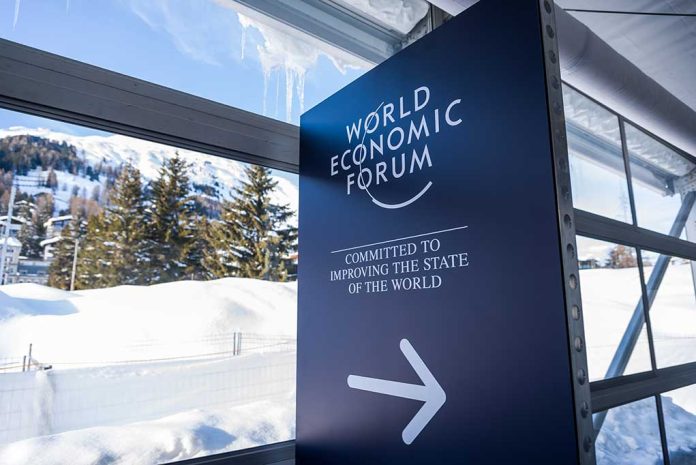 (BrightPress.org) — In much the same style as Greta Thunberg, Ukrainian First Lady Olena Zelenska chided world leaders during her speech at the famed Davos gathering in Switzerland on Tuesday, January 17th.
"What you all have in common is that you are genuinely influential," Zelenska told the World Economic Forum's favorites. She continued, chiding the audience for misuse or failing to use their influence at all. She spoke about the injured civilians, mines in farmers' fields, and the possibility of another nuclear disaster like Chernobyl.
Citing "Russia's aggression in Europe" she suggested that "there is no such global problem that humanity cannot solve." Curiously absent were any sentiments seeking peace or a negotiated settlement. Zelenska continued to fearmonger about an expanded war beyond Ukraine's borders, a favorite talking point of war hawks who lobby for more U.S. investment in the ongoing conflict.
She also emphasized the fact that Ukraine and Russia were both major exporters of foodstuffs to third-world nations and they'll both be restricting exports, leading to possible starvation conditions in countries where it's already a problem.
Her husband, Ukrainian President Volodymyr Zelensky joined the conference Wednesday via video conferencing. It seems as if maintaining the Ukrainian conflict by propping up the vassal state is a priority for the World Economic Forum leaders gathered at the summit.
Emphasizing this point, European Commission President Ursula von der Leyen reminded the assembly that "Ukraine wants to become a member of the European Union," calling the current situation "a perfect opportunity." She further suggested, "Ukraine deserves to have as much support as possible."
American taxpayers seem to agree, with more than half supporting continued war funding, according to this poll from early December 2022. With the current tally at approximately $150 billion, one wonders how many more billions of taxpayer dollars will be sent to maintain the war.
Copyright 2023, BrightPress.org