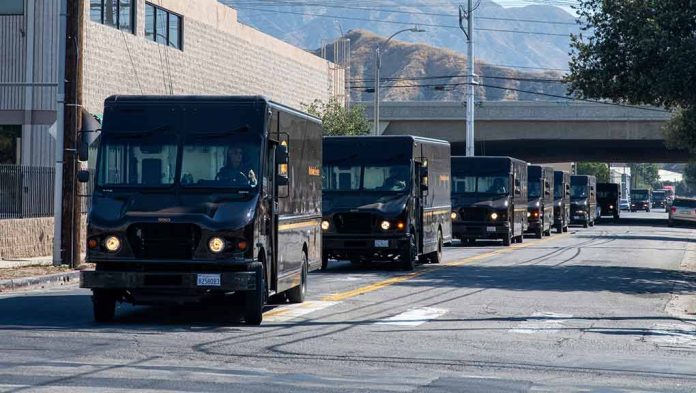 (BrightPress.org) – UPS unions and contract negotiations for their 340,000 employees are not going well. The contract deadline is July 31st, and threats of a strike are already on the table should negotiations fail to reach a compromise. When asked about the possibility of the President forcing a contract on the union, Teamsters President Sean O'Brien said that he has repeatedly asked White House representatives to stay out of their negotiations.
Referencing his time growing up in Boston, O'Brien suggested on a Sunday evening webcast on July 16th that if a disagreement has nothing to do with you, you should not get involved.
The Teamsters speak for roughly half of all UPS employees. The Atlanta-based shipping megacorporation hasn't had a strike in decades, and should one happen, it would cripple the company's ability to function. They've already begun to pre-train non-union employees if this occurs, but will it be enough to keep them running, or is it a part of the negotiation tactics from management?
Union representatives are seeking better conditions for their workers, including air conditioners in delivery trucks and higher wages for part-time drivers.
In a tweet displaying their willingness to strike should negotiations fail, the Teamsters account showed several pictures of UPS employees doing a "practice picket" to rally support for their cause online.
Some forecasters are suggesting that should the union strike, it could cost the economy $7 billion in lost revenue due to its dependence on the ability to quickly and efficiently move goods around the country. The last time UPS workers went on strike, it was 1997 and most people still bought their goods from local stores. Amazon.com didn't exist. Today, UPS is responsible for a quarter of the volume of the goods shipped daily, and while USPS and FedEx would pick up some of the slack, their networks are already strained meaning there would inevitably be delays.
Copyright 2023, BrightPress.org