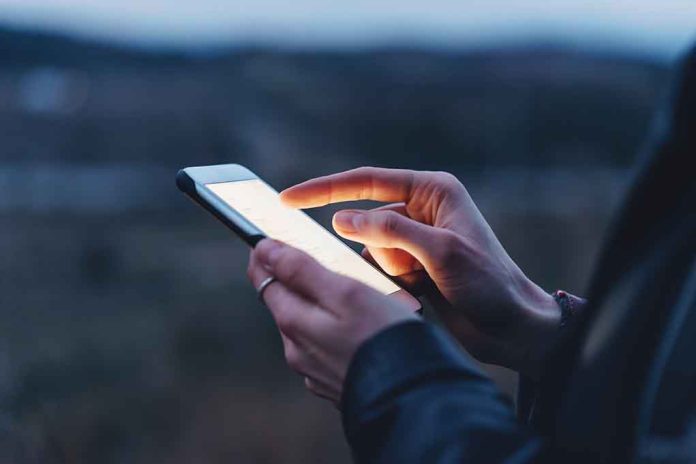 FCC Issues Newest Telecommunications Ban
(BrightPress.org) – After years of warnings about the national security risks posed by Chinese telecommunications companies operating in America, Congress took action. On November 11, 2021, President Joe Biden signed a law giving the Federal Communications Commission (FCC) one year to seek out and ban any such company. With the deadline quickly approaching, sales of some big names in digital devices will soon earn bans in the United States.
Scoop: The FCC is poised to ban all US sales of new Huawei and ZTE equipment due to national security concerns.

w/ @margarethmcgill @jonathanvswan https://t.co/03y6859UcJ

— Bethany 貝書穎 (@BethanyAllenEbr) October 13, 2022
On October 5, FCC Chairwoman Jessica Rosenworcel sent out a draft order clamping down on Huawei and ZTE, Chinese tech companies already in the federal spotlight. During former President Donald Trump's administration, the agency barred the firms from any federal funding. The fear was that the enterprises could attach equipment capable of capturing sensitive data to cell towers near missile silos and military bases.
Yet, a total ban directly affects the digital device market, as low-cost companies use inexpensive equipment to keep prices down. According to Axios, two sources familiar with the subject confirm personal devices and the risk they might pose to national security will concern the FCC going forward.
While the companies could still sell existing models already approved by the FCC, all of their new products would be off-limits to US consumers. Three video surveillance firms also earned potential prohibitions on new sales. The full commission must still vote on the ban.
Copyright 2022, BrightPress.org