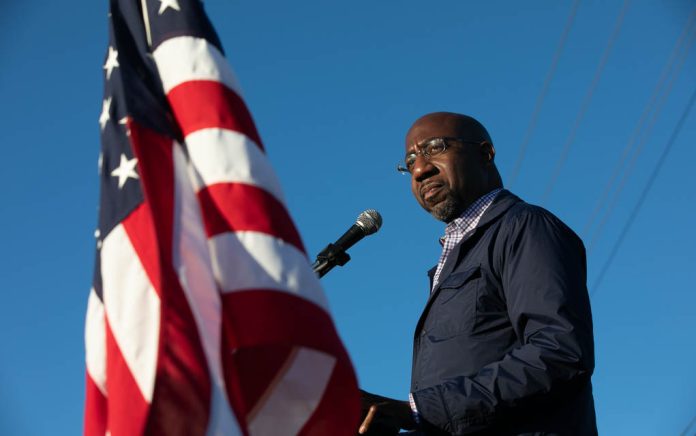 (BrightPress.org) – Typically, the party in the White House loses seats in Congress during midterm elections. For this reason, among others, including former President Donald Trump's numerous endorsements, many Republicans expected a red wave this year. Yet, it failed to materialize. Still, despite the disappointing showing, Congress will be evenly split come 2023.
On December 6, Senator Raphael Warnock (D-GA) narrowly defeated Republican challenger Herschel Walker, 51.4% to 48.6%, in Georgia's runoff election. His win, coupled with flipping a seat in Pennsylvania — Dr. Mehmet Oz lost to John Fetterman — gave Democrats control over the Senate with a 51-49 majority. Vice President Kamala Harris will no longer need to break ties in the Senate.
Democrat Sen. Raphael Warnock defeated Republican challenger Herschel Walker in a Georgia runoff election Tuesday, ensuring Democrats an outright majority in the Senate for the rest of President Joe Biden's term. https://t.co/Qt7vSD21YO

— NEWSMAX (@NEWSMAX) December 7, 2022
While this isn't the outcome Republicans wanted — or expected — it's not all bad news for them. The GOP managed to secure the House in a narrow 221-213 margin, so Congress is now divided. While the Democratic majority in the Senate will likely help when passing Biden's administrative and judicial nominees and help with committee subpoenas, the party won't experience completely smooth sailing.
Most forms of legislation will still require Republican support to pass in the House, which is half the battle on the way to the president's desk. So, despite the unexpected outcome, all is not lost for the GOP.
Copyright 2022, BrightPress.org