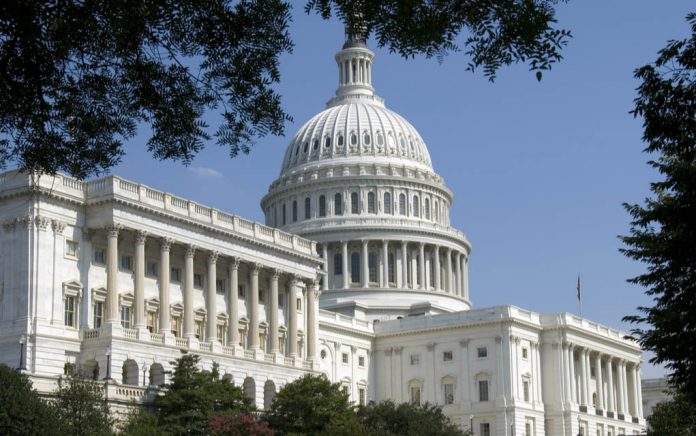 (BrightPress.org) – For decades, opioid drug addiction remained a serious and growing problem across the United States. In the years leading up to the COVID-19 pandemic, federal, state and local governments were combating the issue with aggressive goals to end the drug-fueled crisis. Unfortunately, when state governors began locking down their states in March of 2020, the opioid epidemic re-emerged with reckless abandon as the focus moved away from one catastrophe to another.
In 2020, opioid overdoses hit a new record of 93,000 cases — a 29% increase from 2019, when 50,000 people died from their addictions. Opioids affect not only the addicted individuals but also the social and economic welfare of communities. The public price tag on prescription opioid abuse is approximately $78.5 billion per year.
Bipartisan Support Grows to Combat the Opioid Epidemic
On Wednesday, September 22, a rare bipartisan effort in Congress began to help America reassert control over the destructive drug pandemic. Sens. Chuck Grassley (R-IO) and Jon Ossof (D-GA) introduced the Rural Area Opioid Prevention Program Act. If passed into law, the provision would create a pilot program to help rural America wage war against the epidemic.
The program would provide federal grants to nonprofit organizations and rural local governments. Grassley and Ossoff individually stated that despite the progress they've made, overdose deaths are on the rise in rural communities, and Congress should do something to save lives.
What's the Root of the Problem?
In the late 1990s, doctors began prescribing opioid pain relievers to their patients in record numbers. The drug companies told doctors that the medications weren't addictive, which turned out to be a lie. In 2017, over 47,000 people died as a result of prescription painkillers. Approximately 1.7 million more Americans were addicted.
Between 21% to 29% of patients who receive prescriptions for chronic pain will misuse the drugs. Approximately 8% to 12% of people prescribed opioid medications will become addicted.
When doctors stop prescribing opioids to patients, 4% to 6% of those addicted will resort to drugs they can access on the streets, which is usually heroin. With the increase of injection-based narcotics hitting the black market to satisfy opioid addictions, HIV and hepatitis C saw a resurgence.
Will Congress Pass a Bill?
Not only is there bipartisan support in the Senate to fight the opioid epidemic, but it appears the House is also moving forward with bipartisan support. In the House, Reps. Connor Lamb (D-PA) and Randy Feenstra (R-IO) introduced a similar bill to Grassley and Ossof's proposal.
Will the bills get the support of the Democratic leadership, which controls the legislative agenda? For the sake of everyone who continues to suffer from this crisis, one can only hope.
Copyright 2021, BrightPress.org