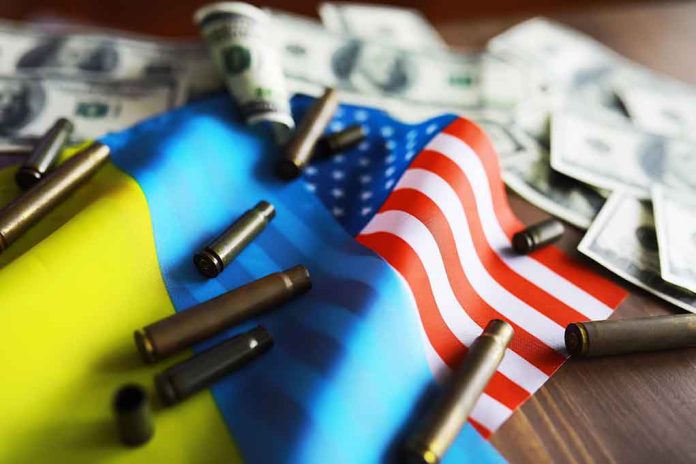 US Reveals New Weapons Package Headed to Ukraine
(BrightPress.org) – The United States increased has increased its support of the Ukrainian military as it defends its country from Russia. In May, President Joe Biden signed a $40 billion security and economic aid package for Ukraine. As part of that package, the US is sending powerful weapons to the Eastern European nation.
On Thursday, June 23, US officials announced the Pentagon is sending more medium-range rocket systems known as High Mobility Artillery Rocket Systems (HIMARS) to Ukraine. Four of the weapons were already sent to the war-torn country.
US to send Ukraine rocket systems, other aid in new package – Defense News https://t.co/KIQlKBPClR

— War analysts (@waranalysts) June 24, 2022
The latest aid package will also include more ammunition and other supplies the Ukrainians need to fight back.
The aid couldn't come at a better time. The same day the US announced the news, the Russian military took control of two villages in eastern Ukraine and is now trying to secure an important highway that would allow Russia to cut off supplies to the country's forces.
The HIMARS supplied by the US will allow them to hit Russian troops from 45 miles away without having to engage them in a more hazardous environment. The rocket systems are mobile and mounted on trucks, each of which carries six precision-guided rockets.
Do you support the continued flow of aid to Ukraine?
Copyright 2022, BrightPress.org