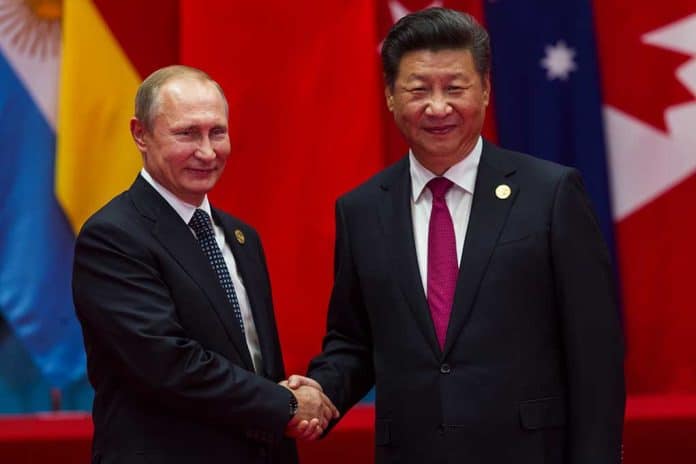 (BrightPress.org) – Ahead of the Beijing Winter Olympic Games in February, Chinese President Xi Jinping and Russian President Vladimir Putin announced they had formed a tight alliance. Putin invaded Ukraine on February 27, shortly after the conclusion of the Olympic games. On Monday, March 14, reports in the media circulated that Russia asked China for financial assistance, leading to unease among Western allies. On Tuesday, US and Chinese officials held candid and direct talks about Russia.
The US expressed deep concerns about China's relationship with Russia. Senior administration officials said National Security Advisor Jake Sullivan was explicit about US concerns and the consequences if China aids Russia. Sullivan told the Chinese the US and its allies were united to ensure Russia pays a steep price for the invasion, devastation, and loss of civilian life in Ukraine.
My latest: US shares "deep concerns" on China's ties to Russia after intense talks

7-hour talks led by White House NSA Sullivan & Central Foreign Affairs Commission Director Yang covered # of topics incl. "consequences" if Beijing backs Moscow on Ukrainehttps://t.co/X8EF8fk4qv pic.twitter.com/wwbRvP8qq2

— 𝕋om 𝕆'ℂonnor (@ShaolinTom) March 14, 2022
Officials said the meeting between the two powerhouse countries was intense and candid, but the two nations did not decide on outcomes during the talks. In recent weeks, US officials warned China there would be consequences for trade, development of new technologies made in the US that China needs to make products, and China could face other sanctions if it sided with Russia.
After the meeting, Chinese officials said Beijing would promote negotiations to resolve the Russian/Ukrainian conflict. They added the two countries should strengthen dialogue, manage their differences, and avoid confrontations and conflict.
Will China move away from Russia to protect its international trade partnerships? Stay tuned.
Copyright 2022, BrightPress.org