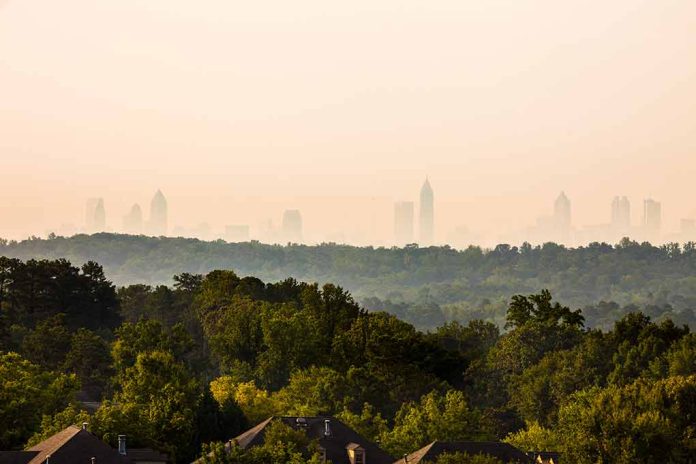 (BrightPress.org) – A fifth-grade teacher from Georgia has been fired after two days worth of hearings examining her use of "My Shadow Is Purple," a fictional narrative that includes a "non-binary" protagonist. Parents began to demand action after they learned Katie Rinderle of Due West Elementary had read the book to her class of 10 & 11-year-old children.
Those who call themselves "non-binary" claim to be neither men nor women.
Cobb County School Board decided to fire her in a 4-3 vote that pit the Republican majority against the Democrat minority in a party-line vote. The board decided to fire Rinderle against the recommendation of a senior panel of teachers that advised against her removal. They concluded that while she had violated the district's rules, her firing was unnecessary. Parents and the school board ultimately disagreed.
"My Shadow Is Purple" follows the story of a young person who has trouble identifying with either blue or pink. The colors are used as a metaphor for gender identity and the story inculcates the nonsensical idea that despite one's biological status they can "identify however they want." Parents complained in March after discovering their children had been read the tale.
A new Georgia state law is applicable in this case, the state had previously placed strict regulations on how race and gender can be taught in the classroom.
Lawyer Craig Goodmark represented Rinderle and claimed that she still was confused about what was divisive, sensitive, and controversial – even after a hearing that went on for two days. He also accused parents of coming into the classroom with a political agenda, which is precisely what parents accused his client of. Most parents urged her firing.
While Rinderle was fired, her teaching certificate is still valid in Georgia, so she can still be employed as a teacher just not at that school. Abigail Darnell is one of those parents, and she called Rinderle's behavior "leftist political activism" under the guise of education and promoting tolerance.
Superintendent Chris Ragsdale supported her ouster and said that the focus in the classroom should be on "teaching, learning," and promoting the overall success of their students and that the board's decision was a reflection of that goal.
Copyright 2023, BrightPress.org