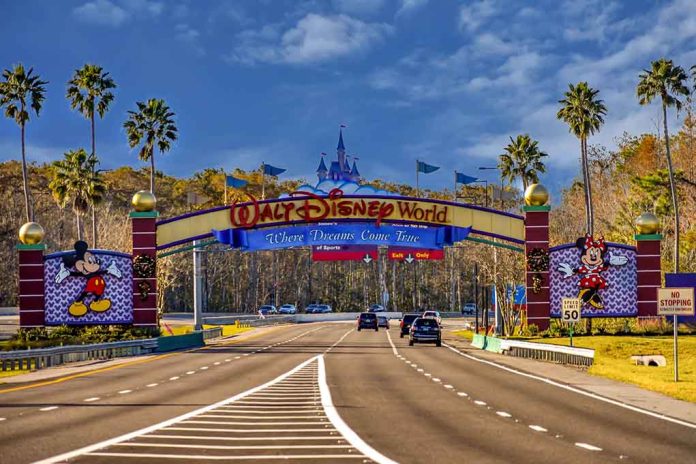 Vietnam Veteran Dies on Disney World Ride
(BrightPress.org) – Joseph A Masters loved Disney World. The 83-year-old Vietnam veteran and his wife, Alice, were at the Magic Kingdom enjoying their time together when a ride in Tomorrowland became the scene of a medical emergency. After Masters fainted and his wife panicked, park attendants did all they could to help.
Unfortunately, on September 25, Masters was pronounced dead at nearby Celebration Hospital. Doctors say he suffered from a variety of medical conditions, including hypertension, diabetes, and a severe coronary artery blockage. Officially, Masters died of natural causes.
"Mi esposo murió en su lugar feliz porque amaba a Disney", dijo la esposa del capitán Joseph Masters, un hombre de 83 años que murió en el famoso parque de Orlando. https://t.co/xHjPTWrhO6

— Univision Orlando (@UnivisionOrl) October 20, 2022
The couple was on the Tomorrowland Transit Authority Peoplemover when the incident occurred. The ride, which moves slowly and has no safety restraints, has no health or safety warnings for riders. The only restriction is that passengers must be able to walk on their own. After Mrs. Masters panicked, the ride stopped so staff and security could attempt CPR.
Masters served his country for 23 years as a National Guardsman on top of his service in Vietnam. Alice Masters stated that her husband, who recently had a pacemaker installed, died "in his happy place," adding that they were season pass holders for two decades. She has no regrets about the trip.
Copyright 2022, BrightPress.org