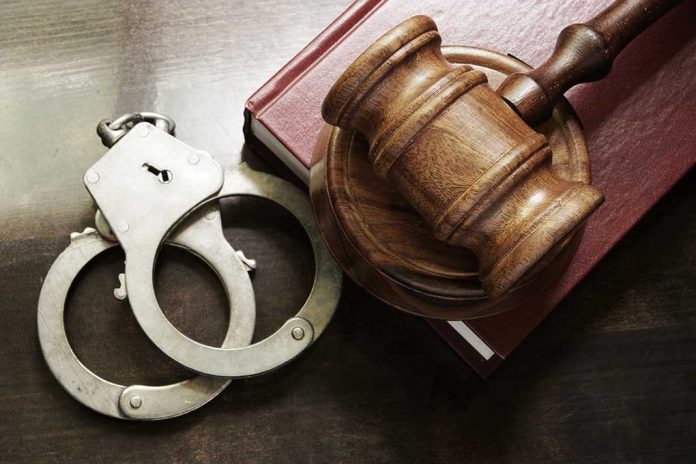 (BrightPress.org) – A reportedly homeless man was shot point-blank in the head and killed in St. Louis, Missouri. The vicious murder was caught on video, on February 28th. St. Louis has been experiencing a 50-year high when it comes to homicides, thanks in part to George Soros.
His billion-dollar-plus fortune was put to work installing Kim Gardner as the city's district attorney. She's consistently refused to prosecute cases, and things have gotten so bad that she's being forcibly ousted from her role by their state's attorney general, Andrew Bailey. She's failed to prosecute cases, failed to bring charges, and failed to keep victims and families of victims in the loop regarding their cases, he said.
Police responded to a call shortly after 10 am on Tuesday, February 28th to find the man dead upon arrival. Witnesses describe seeing an altercation between the two at a gas station that migrated across the street. The video shows a young black man attempting to load a handgun. He fails for several moments before cocking the weapon, aiming and firing at the defenseless man who was sitting down at the time and posed no immediate threat to his safety.
After a 16-year-old girl was hit by a car driven by a criminal who was facing felony charges and who would have been behind bars awaiting trial if not for the leniency provided by DA Gardner's 'progressive' policies. Daniel Riley, 21, had violated his bond conditions dozens of times (he was charged with robbery, displaying his criminal versatility) before he plowed into a young woman, causing her to lose her legs due to the damage. She wi ll never walk again. Only after this tragic accident occurred was he finally detained.
If his funding choices are any indication of his motives, George Soros wants chaos. Soros consistently funds radicals who oppose things like charging criminals bail or keeping violent offenders behind bars until their trial. As recently as August 2022, he was vowing to continue his radical agenda despite upticks in violent crime in areas where he's meddled with his millions.
Copyright 2023, BrightPress.org