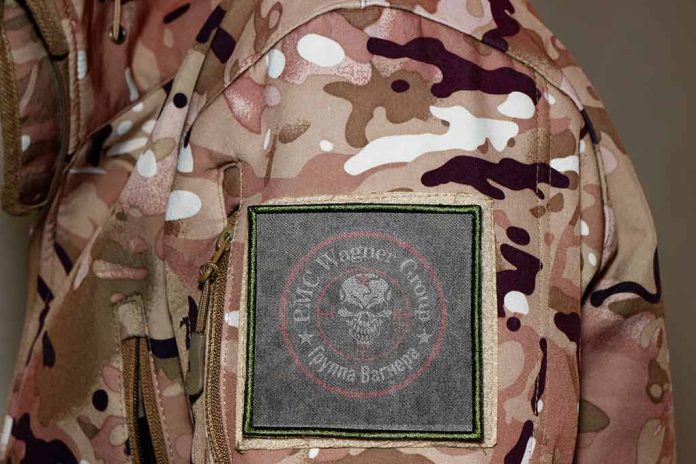 (BrightPress.org) – Two mercenaries working for the Russian Wagner Group were found murdered on the side of the road in Lugansk, Ukraine. The cause of death was multiple gunshot wounds, and the victims were found near a van that contained weapons, ammunition, and Russian military license plates. Their bodies were found on July 6th according to the news Telegram channel Mash.
Both men were photographed in blurred images showing them wearing military fatigues, but they were without identifying papers or other information according to another Telegram news channel. Their identities have still not been released.
Wagner Group commander Yaroslav Shehovtsov stands accused of their murder. He allegedly admitted to the killings, claiming the men had refused orders to participate in the June 24th rebellion against Russian President Vladimir Putin instigated by Prigozhin.
Russian authorities investigating the rebellion and prosecuting those responsible announced the confession. Prigozhin ordered members of his Wagner Group to march on Moscow after accusing Russian Military leadership of performing poorly in Ukraine. Within 24 hours the alleged coup was ended by a negotiated settlement by Belarusian President Alexander Lukashenko. Prigozhin was supposed to go live in exile in Belarus under that agreement, but Lukashenko recently announced his return to Russia.
Putin had a meeting with Prigozhin and his top commanders in Moscow where he had offered the mercenaries the opportunity to fight for Russia in Ukraine under the command of a military veteran known as "Grey Hair." The agreement had been scuttled by Prigozhin after he suggested his men would not accept the deal.
There is still confusion about the current status of the Wagner Group. Some of their men are fighting in Ukraine currently, but Putin has been recorded during an interview suggesting the group no longer exists. Over the weekend of July 15th, Belarusian and Polish officials reported that members of their group had arrived in their respective countries.
No one is quite sure what happened to Wagner commander Prigozhin, although Belarusian authorities are reporting that his private jet had returned to their country.
Copyright 2023, BrightPress.org