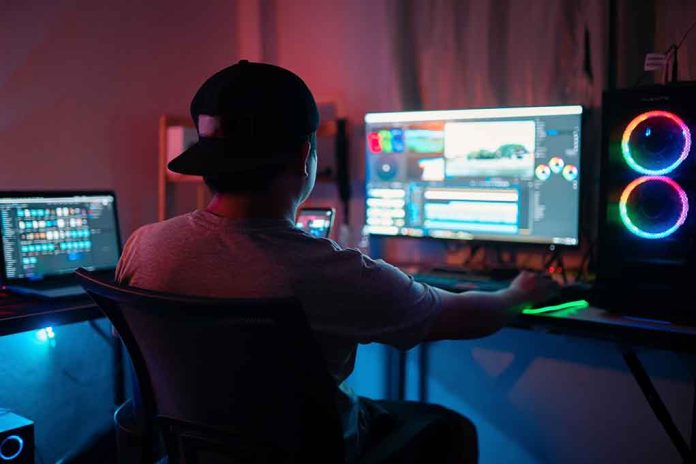 (BrightPress.org) — The State Department may have censored the Griner/Bout prisoner exchange video.
They may have removed a handshake between the athlete and the Russian terrorist she was exchanged for from the prisoner swap between Russian and American officials.
Internet sleuths claim that Griner was posing to shake the hand of notorious arms dealer Viktor Bout, also known as the "Merchant of Death," when the strange cut in the video appears.
Bout was found guilty of terrorist charges more than ten years ago for attempting to sell the Revolutionary Armed Forces of Colombia (FARC) missiles valued at tens of millions of dollars expressly to shoot down American military helicopters.
Griner shaking Bout's hand wouldn't be the best public relations move for the Biden administration, which is already under fire for striking such a terrible bargain and leaving behind other American captives, notably Marine veteran Paul Whelan.
Even Democrats are criticizing the administration's actions.
Senator Bob Menendez criticized Biden for making the "very disturbing decision" of releasing a terrorist for Griner.
A Fox News reporter, Peter Doocy, questioned the White House Press Secretary why the Russians received such a great deal. She said that it was either that deal or nothing.
Doocy stated frankly, "By returning home a professional athlete, we gave up a prolific arms dealer who was found guilty of attempting to kill Americans and is known as the "Merchant of Death."
Doocy wondered how this doesn't send a message to Russia and other authoritarian regimes that all they need to do is kidnap Americans to arrange a deal to get their criminal filth back, a different reporter questioned.
Naturally, she was unable to respond.
Jean-Pierre, the White House Press Secretary, did not pass on the chance to virtue signal about "marginalized" people.
She said that the choice was to bring Brittney home or no one. She said the president would never stop working to secure Paul Whelan's release. "On a personal note, Brittney is an important role model, an inspiration to millions of Americans, particularly the LGBTQI+ Americans and women of color," claimed Jean-Pierre in a desperate attempt to mitigate the horrendous deal.
Copyright 2022, BrightPress.org