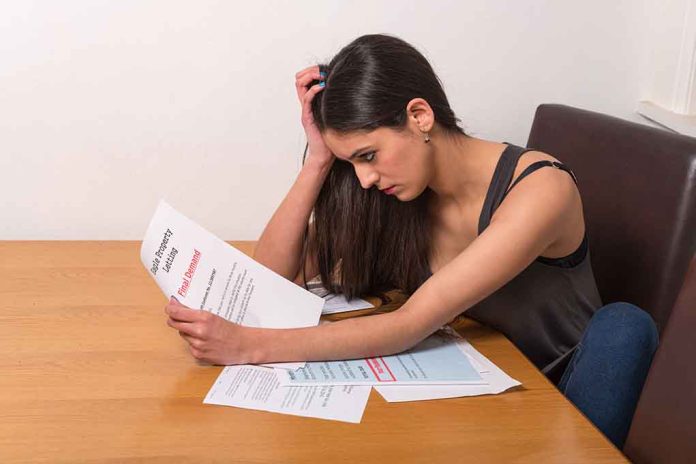 Behind On Rent? Stay Calm And Read This First, You Have Options
(BrightPress.org) – Last summer, the national moratorium on evictions was lifted as it seemed the economy was rebounding from pandemic-related issues. Unfortunately, there are still millions of households nationwide who are struggling to pay rent. These individuals and families are now at higher risk of eviction and may be in danger of becoming homeless. If you are one of those who are struggling, here are five tricks to help you pay the rent.
Does Your Lease Agreement offer a Grace Period?
Lease agreements usually offer a 'grace period' for paying rent. A 'grace period' is a specific amount of time after the due date where the tenant can pay rent and not receive a late fee. Usually, leases offer a five-day grace period before a tenant may accrue late fees. However, this does vary from lease to lease. If you must pay your rent late, it is crucial to make sure you keep track of any late fees you may have acquired from missing the grace periods.
Be Honest With Your Landlord, the Sooner the Better
It is essential to talk with your landlord when you are having problems. After your payment is due is not the best time to ask for help. NPR recommends letting your landlord know you are struggling as soon as you realize you cannot make the complete payment. Doing this gives you time to work out a payment arrangement that allows you to catch up. Ensure you get the terms of any payment arraignments in writing. Keep track of these arraignments and keep a log of your catch-up payments.
Look at Applying for HUD Assistance
There are a few programs at the federal level that help struggling tenants. The federal Department of Housing and Urban Development (HUD) helps qualifying tenants with rent assistance through its housing vouchers program. The program provides assistance to elderly, disabled, and extremely low-income households. Participants in the program are issued a housing voucher, which pays for a subsidized amount of rent. Recipients are responsible for finding a suitable housing unit that accepts government subsidies and must pay the remaining difference between the subsidized amount and the total amount of the rent.
Assistance From an ERA Program
The U.S. Department of Treasury administers the federal Emergency Rental Assistance (ERA), which has received $46.55 billion in funding through two congressional funding packages. These funds are then distributed to citizens through over 420 state and local programs that assist tenants in paying rent. Not only do these programs help to pay rent, but they can also assist with other household expenses like utilities and can even help with relocation. Around one-third of these programs provide assistance directly to the applicant, while other programs ask that the funds go to the landlord or other creditors of household expenses.
Suppose you have any questions about whether you are eligible. In that case, the Treasury Department provides a searchable database, which you can use to find out which programs are available in your area.
Look for Charitable Organizations In Your Area
Several local, state, and national charitable organizations help individuals and families find temporary housing assistance to help them avoid homelessness. The Salvation Army USA reports that over the past 18 months, it has provided more than $112 million to tenants who cannot pay their rent. This organization has also provided about $81 million in assistance for utilities and over 225 million meals for struggling families.
To obtain assistance from the Salvation Army, applicants are asked to use the website to search for services in their area, select the services they need, and contact their local Salvation Army to learn more about accessing those services.
Copyright 2022, BrightPress.org