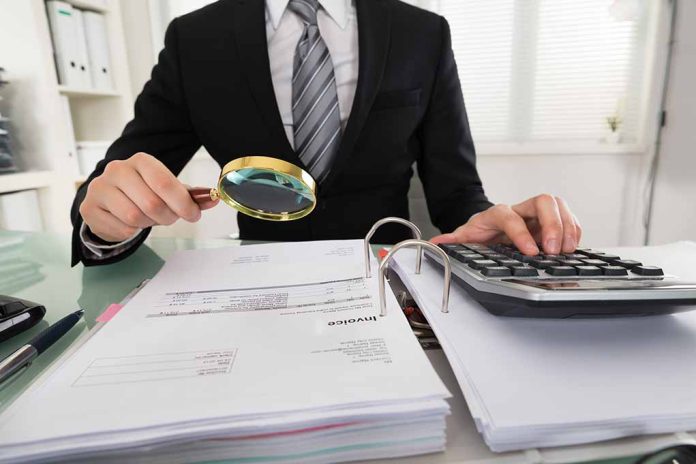 (BrightPress.org) – Whistleblower testimony coming out of the House Ways and Means Committee has revealed disturbing trends beyond presidential son Hunter Biden simply refusing to pay his taxes. Shocking testimony from two whistleblowers released on Thursday, June 22nd, claimed Hunter Biden had written off direct payments to prostitutes and membership in a secret LA adult club.
Committee Chairman Jason Smith (R-MO) said that the whistleblowers testified that the government was actively protecting Hunter Biden and giving him preferential treatment, but that's not all. They also gave the public some insight into Hunter's character by detailing specific ways in which the First Son spent tens of thousands of dollars: paying prostitutes, buying memberships in the clubs where they frequent, and paying for their travel and hotel stays.
The second whistleblower, who is still anonymous, testified that Hunter paid ladies of the night and then wrote them off on his taxes as his "West Coast assistant." He explained that Hunter spent $18,000 on the lady and a membership to the exclusive adult SNCTM nightclub. Gary Shapley, the named whistleblower who came forward first, explained that there was another $25,000 payment to another woman, which was used again for membership to SNCTM.
SNCTM founder Damon Lawner broke club policy to publicly reveal that not only was Hunter Biden a member of the exclusive club but that his behavior got his membership canceled after only one party. Lawner called Hunter Biden a "scumbag" in an Instagram post, which caused the club to revoke Lawner's membership. SNTCM has a strict policy against revealing who else is a member. Violators are expelled. Lawner said he was offended by Biden's behavior, allegedly grabbing the ladies and behaving "like a spoiled child."
Hunter Biden also ordered ladies up on demand, paying for their travel and airfare to whatever destination he happened to be at, according to Shapley. That's a violation of the Mann Act, which outlaws the transportation of women for adult activity.
Hunter Biden wasn't charged with breaking that law, however.
Copyright 2023, BrightPress.org