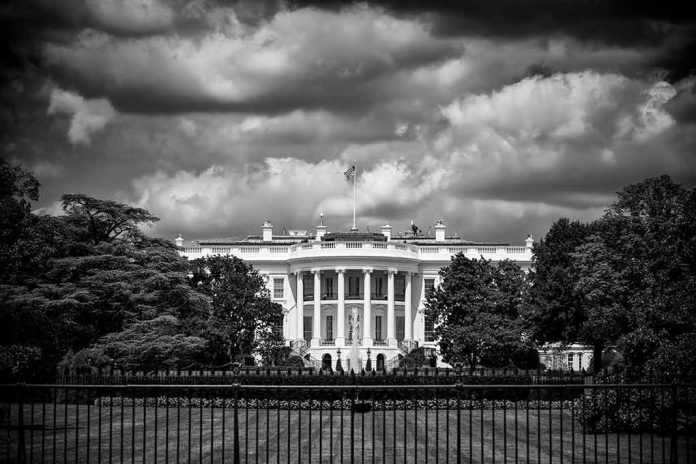 (BrightPress.org) – White House Press Secretary Karine Jean-Pierre refused to address questions about a small amount of cocaine that was found in the West Wing of the White House last week. Jean-Pierre ignored questions about where precisely the drugs had been found or what entrance the area was closest to.
Jean-Pierre instead opted to refer to the Secret Service, claiming the organization needed "space" to perform their due diligence and investigatory process. Jean-Pierre was willing to repeatedly state that the President and his family were not at the White House when the cocaine was found. That has been disputed by eyewitness reports. She also reminded the gathered reporters that the area was heavily trafficked by visitors and so anyone could have been responsible.
When asked if the President was eager to discover who was responsible, Jean-Pierre reminded the press corps that the Secret Service reports directly to President Biden, and he was confident they would discover who was responsible.
Jean-Pierre ignored questions about whether or not this event would lead to changes in security protocols or if the discovery meant someone could smuggle in a dangerous substance like anthrax. Questions regarding the scope of the investigation or any specific details about it were also ignored.
At least one anonymous source familiar with the details told Politico that it would be very difficult to discover who was responsible. Given the number of people going through the area, which he called "a bit of a thoroughfare," it would be difficult to detect the culprit. It's unknown if surveillance cameras monitored the specific location where the cocaine was discovered, but given the silence of the issue, it is unlikely that the White House or Secret Service has any hard evidence on tape.
Twitter was inundated with jokes referencing Hunter Biden's cocaine problem within minutes of the discovery. The issue is especially embarrassing for President Joe Biden as his son, Hunter Biden, has had a public drug problem, including the alleged use of cocaine and frequent dalliances with prostitutes.
Copyright 2023, BrightPress.org