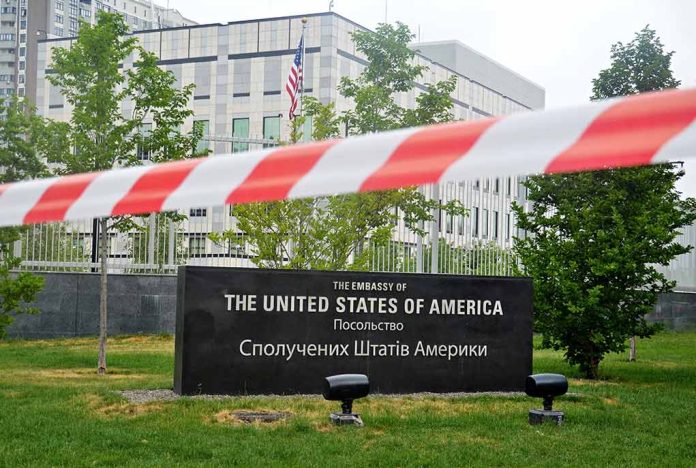 (BrightPress.org) – The Biden administration is refusing to elaborate on whether or not it plans to advocate for the release of American journalist Gonzalo Lira who was arrested by the Ukrainian SBU (their equivalent of the U.S. Federal Borough of Investigation) on May 1st on charges of producing "pro-Russian propaganda."
The SBU made an announcement of the arrest on May 5th, accusing "a foreign blogger" of rationalizing and defending the Russian invasion and "spreading fakes" or misinformation regarding the conflict. Lira has had an interesting path from giving dating advice under the pseudonym "Coach Red Pill" to issuing dispatches via social media critical of Ukrainian President Zelensky and American journalists, who he criticized for spending a lot of time in hotel restaurants.
Lira, who is a dual citizen of the United States and Chile, was working in Kharkiv, Ukraine covering the war and had criticized the Ukrainian government's response. He's been held in jail since his arrest, and will remain there until trial or intervention from the U.S. authorities, but will they intervene in his case?
State Department spokesman Matthew Miller was asked by Epoch Times journalist Liam Cosgrove if he was aware of Lira's arrest, and how the administration felt about one of our allies being arrested and charged with crimes for free speech abroad.
Miller confirmed that the State Department is aware of Lira's arrest, and further claimed that "We obviously support the exercise of freedom of speech," regardless of where in the world it occurred. Miller then refused to elaborate or give further indications on what actions the administration was taking, if any, to secure Lira's release. When pressed, Miller reiterated that he wasn't going to say any more than he had already and called on another questioner.
Regardless of what one thinks of the Ukrainian war and Russian aggression in the region, it's clear that a journalist doing war coverage and criticizing one side deserves the right to share what he's found. The fact that it's angered the Ukrainian government so much that they've locked him up is eerily reminiscent of Julian Assange, another journalist being held in London for exposing war crimes of the U.S. establishment in Iraq and Afghanistan. If Assange is anything to go by, it's unlikely Lira will be offered aid unless pressure ramps up to free him.
Copyright 2023, BrightPress.org