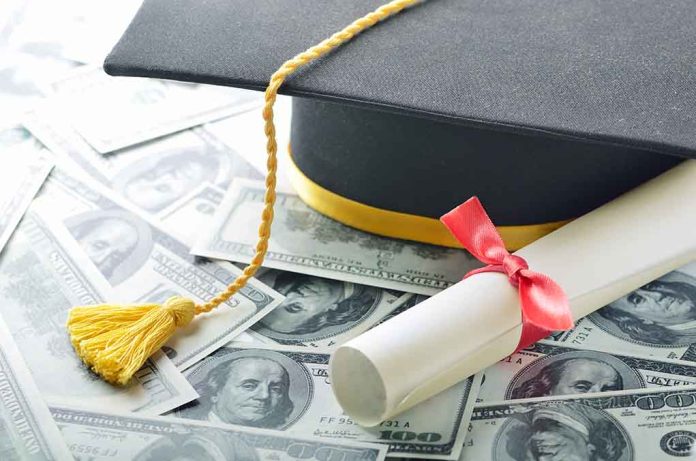 Student Loan Deferment – Will We See It AGAIN?
(BrightPress.org) – When the COVID-19 pandemic hit in March 2020, the federal and state governments shut down portions of the economy, and student loan borrowers found themselves in a pickle. How would they pay their school bills if they couldn't work? At the time, Congress passed a relief package that included a moratorium on payments. Over two years later, debtors have received six loan deferments. Will there be a seventh?
In April, President Joe Biden extended the payment pause until August 31. With less than a month to go, many with school debt are wondering if the government will extend the forbearance again. There hasn't been an announcement from the administration, but some believe one could come soon. On Wednesday, July 20, the president said he intended to decide the matter by the end of August.
We expect the student loan pause to be extended – what do you think? https://t.co/5ubOtQ2Qex

— The College Investor (@CollegeInvestin) July 28, 2022
Signs point to a strong likelihood the administration may pause repayment plans. A Student Loan Servicing Alliance official said the government informed servicers not to contact borrowers. CEO and founder of The College Investor, Robert Farrington, stated that legally, service providers should communicate with borrowers at least six times before payments resume. So far, those notices haven't occurred.
What do you think? Will tens of millions of people who took out student loans have to start writing checks in a few weeks?
Copyright 2022, BrightPress.org