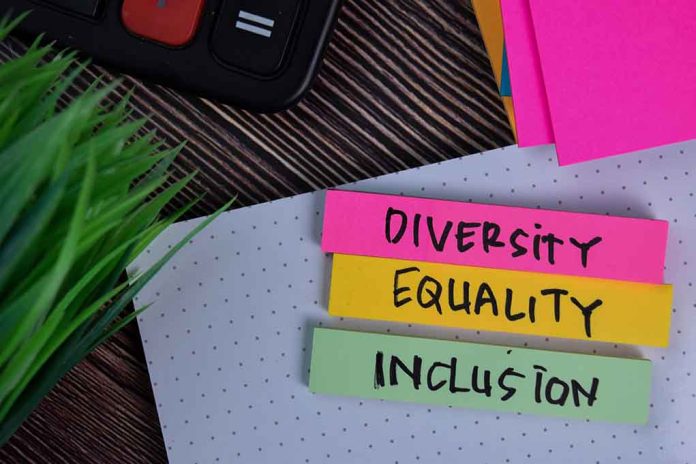 (BrightPress.org) – A black woman who holds a doctorate in education was fired from her job at a California community college for the high crime of asking questions about the school's dogmatic approach to social justice. Dr. Tabia Lee is speaking out after De Anza College fired her for questioning the definitions and policies regarding 'anti-racism' and other identity politics shenanigans.
"I encountered a lot of hostility, resistance to me even asking questions," Lee said in a short video posted to Twitter. She spoke of the bullying, harassment, and workplace hostility she experienced by merely asking what speakers meant by terms like anti-racist.
She expressed sentiments in favor of critical thinking, respecting diverse opinions, and exercising freedom of expression. She thanks the Foundation Against Intolerance and Racism (FAIR) for supporting her legally and in the media as she navigated this authoritarian struggle session.
The school obscured her firing by claiming she had a "persistent inability to demonstrate cooperation in working with colleagues" and also claimed she was unwilling "to accept constructive criticism." Reasonable reasons to fire someone, but a conspicuous way to characterize dissent or inquiries about controversial policies that alienate students and staff.
The final straw could have been her February 18th essay where she publicly attacked DEI policies as a "neo-reconstructionist racist orthodoxy" that engages in suppression and exclusion of conflicting ideas and perspectives.
Other crimes against dogma included objecting to land acknowledgments (the woke penitent ritual where people cite the historical tribal people who lived on the land where the event was held), inquiring why officials capitalized black but not white, and refusing to use terms like "Latinx" or "Filipinx" which she believes are drivers of racism.
Lee also suggested the same, toxic ideas that were being circulated under the guise of racial justice were also being deployed using gender ideology. She decried the "constant obsession with pronouns" and their declaration as hurtful to folks who identify as genderfluid or suffer from gender dysphoria.
Copyright 2023, BrightPress.org