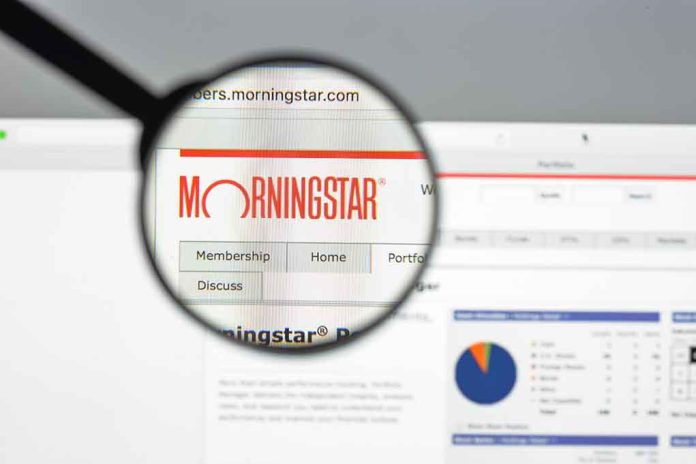 (Brightpress.org) – Financial services firm Morningstar is reporting a new windfall for enemies of "woke capital" as a major investment firm tied to promoting it has fallen to its lowest level in over five years. U.S. Sustainable Funds lost $6 billion in the final quarter of 2022 over its promotion of companies tied to ESG scores.
ESG is a shorthand for environmental, social, and governmental impact, and ESG policies are built around the idea of promoting one or more of these aspects via critical race ideology, the reduction of carbon dioxide, or weaponizing the government to force such changes.
They've maintained a net gain for 2022 of $3 billion with a total value of their assets at $286 billion, and they performed better than many other funds, but an analysis showed that their gains were due to an early influx of investment demand which tapered as the year went on. As more and more exposure occurs from folks like James Lindsay of how woke capital is really just Marxism in disguise, investors are pulling out.
Lindsay is an author and researcher famous for his critiques of radical leftist ideologies. He explains ESG policies as a ring through the nose of the Wall Street bull, allowing it to be directed and controlled. What is cloaked as concern for sustainability and the environmental future is really an attempt to form a monopoly trust that circumvents current legislative protections.
This follows an attempt by the Biden administration to change the rules around retirement savings accounts to allow them to include ESG data when choosing investments for retirees. The conservative pushback against that move included over 100 organizations backing a resolution by Senator Joe Manchin (D-WV) which has the support of all the Senate Republicans.
ESG has grown into a 35 trillion dollar industry, with many forecasters expecting that amount to double in just a few years. Opponents have criticized that the ideology is using corporate culture to advance political causes that they couldn't win democratically.
Copyright 2023, BrightPress.org