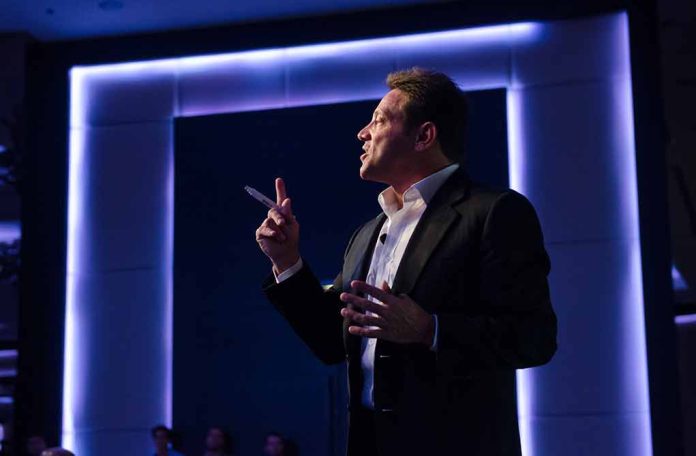 (BrightPress.org) – Infamous stock huckster Jordan Belfort, who was the central character in the 2013 drama "The Wolf of Wall Street," claims to have insight into who might be behind the White House cocaine drama. Along with nearly everyone who comments on the Internet, Belfort suspects Hunter Biden is responsible for the bag of cocaine.
Belfort clarified that his supposition was pure speculation, but was based on the mental attitudes and approach that an addict would take. As a former cocaine and crack user himself, he is intimately familiar with how addicts think and behave.
Appearing on "Jesse Watters Prime Time" on Monday, July 17th, Belfort discussed the discovery of the drug two weeks prior at the White House. The "obvious person" is Hunter Biden, Belfort said. When asked why, he described "the action" of leaving "drop points" of drugs in a particular location so the addict could get a discrete hit every time he passed that point.
Belfort said that anyone could keep drugs in their pocket undetected, but an addict behaves differently than someone looking to get high. He said someone who was a regular user would be passing by that spot regularly. That's why it was left there. Belfort implied there might be other drop spots around the White House.
He speculated that Hunter Biden may have never recovered as he wasn't allowed to hit rock bottom and suffer extreme consequences for his behavior. As a recovered addict himself, Belfort explained that without that motivation, it's very hard for addicts to change their behavior.
While expressing hope that Hunter Biden had recovered, he suspects the situation isn't as cheerful as the White House has claimed.
The Secret Service recently ended its investigation into the matter without naming a suspect. They claimed that testing did not yield fingerprint or DNA evidence of sufficient quality to continue.
Rep. Tim Burchett (R-TN) noted that the Secret Service originally claimed they did not have enough DNA for testing and then changed its tune to have no DNA. He found the discrepancy curious.
Copyright 2023, BrightPress.org