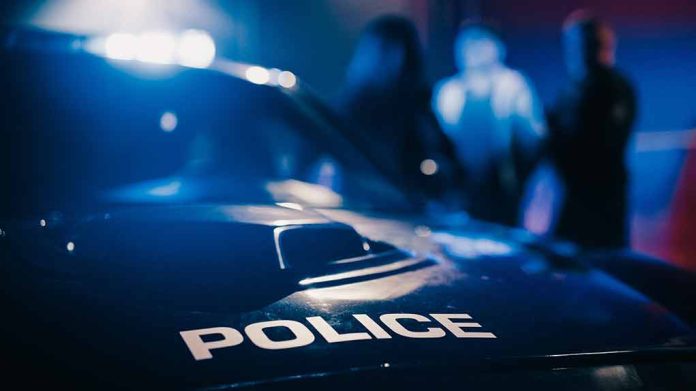 (BrightPress.org) – A 35-year-old woman was arrested after police became aware she was harboring and facilitating adult behaviors among minors, including having a relationship with a 12-year-old boy with whom she exchanged explicit text messages. Amanda Dorrough prefers the name "Taz" and identifies as a 15-year-old boy, according to police. The disturbed woman explained to officers that she felt like teenagers "understand her better" and that is why she identifies as one.
Dorrough has also allegedly planned to run away with the teens, many of whom were already on runaway lists after having left their homes. Two of the teens alerted school authorities in Port Angeles who then contacted Seattle police. Police had reportedly been alerted to Dorrough some 11 times before making an arrest, many individuals were concerned about this woman's behavior with minors. The first of which was on April 11th, 2023, and the most recent came in early May, two days before she was arrested.
On May 2nd, police went to her apartment to investigate after a call. They did not find her there but did notice teenagers running through the parking lot and believed they heard someone inside the residence. The officers then decided to visit a gully where they had been told that Durrough hung out with the kids.
They found Durrough there with one of the children who were on their list of confirmed runaways. Police also found 4 other minors hanging out in the surrounding area laying out and "cuddling," according to the police report. One of the teens also had a juvenile arrest warrant open. She was arrested on charges of "Unlawful Harboring of a Minor" due to her admitting that she knew one of the kids was a runaway. She faces drug charges as well.
The kids with her admitted to smoking marijuana, methamphetamine, drinking, and engaging in adult romantic behaviors. This wasn't the first time Durrough had been reported for inappropriate behavior around youngsters, she was reportedly banned from the Boys' and Girls' Club for what they called "predatory" behavior.
Copyright 2023, BrightPress.org