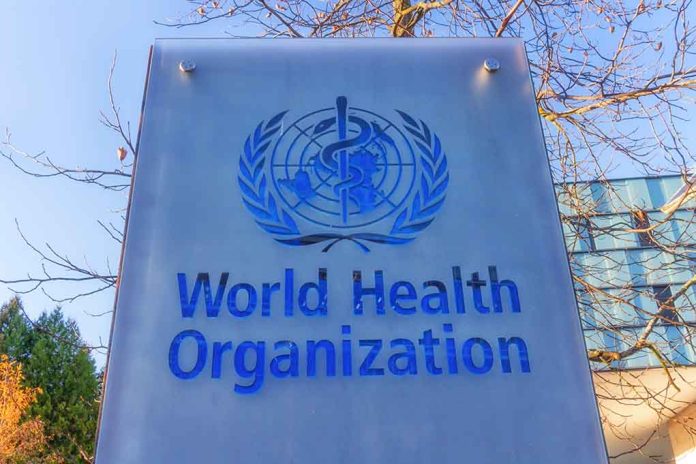 World Health Organization Says Health Rules Don't Apply To This Group Of People
(BrightPress.org) – With Pride Month underway, the LGBTQ+ community has several planned events, with many cities seeing parades and other festivities. Just as COVID-19 appears to be on its way out, leaving people itching to return to normal, monkeypox has emerged as a new possible threat — particularly within the gay community. Given the timing, some people are fearful Pride events could be the next super-spreader disaster, but the World Health Organization (WHO) doesn't seem concerned.
LIVE Q&A on #monkeypox (MPX). #AskWHO https://t.co/s3zXrGdv0R

— World Health Organization (WHO) (@WHO) May 30, 2022
The WHO has confirmed 80 monkeypox cases, with 50 additional suspected infections, across 11 countries so far. Officials still don't know how the disease's spread began outside its typical regions, which is normally restricted to parts of Africa. The only common tie at this point has been that the majority of cases have occurred in gay men. The disease causes flu-like symptoms, fevers, and eruptions of papules and pustules across the face and extremities, usually sparing the trunk. Monkeypox, a distant cousin to smallpox, is fatal in roughly 3% to 6% of cases.
Because transmission is usually due to close contact and pride events mostly take place outdoors, officials don't think the threat of spread is great. People who are concerned and want to show their support at events should avoid physical contact with others, particularly anyone with visible lesions. As an extra precaution, attendees should wash their hands frequently and wear a face mask.
It's important to note that just because most cases have occurred in gay men, the disease isn't isolated to the LGBTQ+ community, and anyone can catch it if they're exposed.
Copyright 2022, BrightPress.org