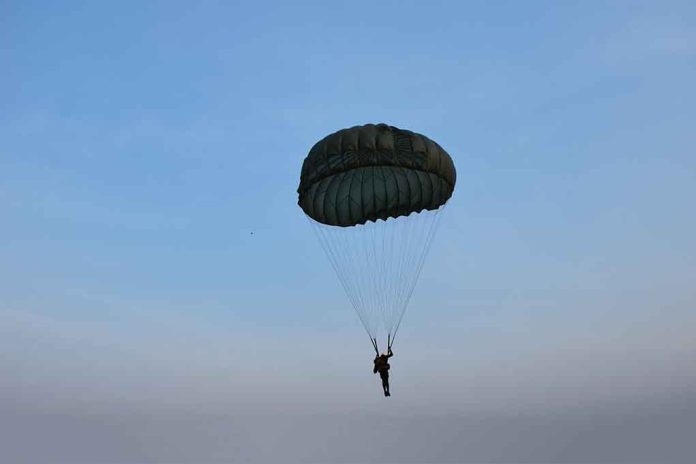 The Day America DIED – He Was 97 Years Old
(BrightPress.org) – Every year, America is losing more and more of its World War II veterans. According to Veterans Affairs (VA), less than 250,000 vets from the bloody war are still alive. On July 3, the nation lost one of its bravest soldiers when Bradford Freeman passed away at 97 years old.
Rest in peace to Pfc Bradford Freeman, the last surviving member of Easy Co, 506th PIR, who were portrayed in the series #BandofBrothers
Mr Freeman passed away peacefully yesterday at the age of 97.
It was an honor to know you, Mr B 💙 Blue skies and soft landings 🪂 pic.twitter.com/PDI73ZOmfO

— Band_of_Brothers_101st (@EasyCompany506t) July 5, 2022
During the war, Freeman served in the 506th Parachute Infantry Regiment, which was part of the famed 101st Airborne Division. His story is featured in the book and HBO miniseries entitled "Band of Brothers."
Freeman saw combat on D-Day, the Battle of the Bulge, and helped liberate untold numbers of people from Nazi concentration camps. The American hero was awarded the French Legion of Honor for helping liberate France from Germany. His last military mission came when his regiment attacked the Nazis on January 15, 1945. The paratrooper sustained injuries from shrapnel in his knee after a German rocket exploded near him.
After returning home from the war, Freeman married his childhood sweetheart. They raised two daughters and he attended college on his GI Bill benefits. He then spent 30 years as a postal service employee before retiring from the USPS.
Freeman was the last surviving member of the Easy Company in the 506th Parachute Infantry Regiment. He was just one of the thousands of ordinary men who did extraordinary things during the war. Some say that as the Greatest Generation passes, America is losing something important. Still, their legendary legacies will live on forever.
Copyright 2022, BrightPress.org