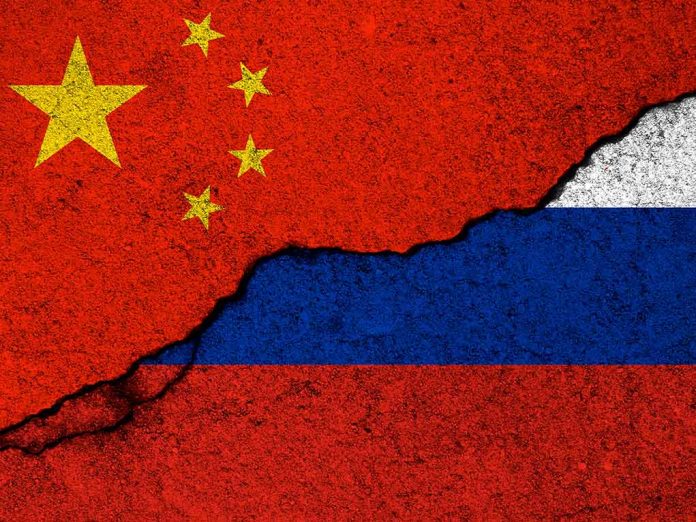 (BrightPress.org) – Chinese Communist Party boss and head of the Chinese State, Xi Jinping, arrived in Moscow on the afternoon of March 20th to spend two days in deep discussions with Russian President Vladimir Putin regarding the ongoing Ukrainian war and international tensions. The visit had been planned for quite some time and will likely focus on the Ukrainian conflict while including other tidbits like the recent arrest warrant from the International Criminal Court for Putin.
Footage of Xi Jinping disembarking from an Air China 747 was published on Twitter, and from there, the Chinese leader was taken to meet with Putin. The Kremlin reports that the talks will go on through March 21st and that there will be little "pomp and pageantry," as the focus is on the negotiations and discussions of the issues.
China has attempted to portray itself as a broker of peace on the international stage ahead of the visit. Russia supplies China with much of its energy needs, and their economies are quite entangled. The Chinese foreign ministry suggested they would make a play for peace, and expressed that they would be "objective and fair" – whatever that means, coming from a communist dictatorship.
Ukrainian President Zelenskyy has repeatedly said he's not open to negotiations. Their spokesmen have even implied they believed their military would put tanks in Red Square. It's bizarre that a man went from being an actor, and a pretty desperate one at that, to being the president of a notoriously corrupt nation-state like Ukraine. Clips from Zelenskyy's films occasionally make the rounds on Twitter.
While Russia and China meet for talks in Moscow, EU officials are attempting to finalize a €2 billion deal to sell ammunition to Ukraine. If there's one thing NATO loves, it's spending taxpayer money on fruitless conflicts. An agreement is anticipated later in the week, along with a video conference call from Zelenskyy, who notoriously also spends more time raising money than he does leading his country.
Copyright 2023, BrightPress.org