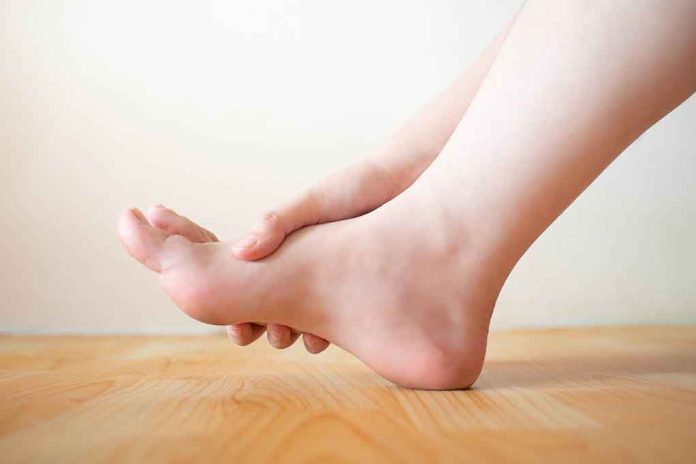 Yellowstone Employee Makes GRIM Discovery — Floating In The Hot Spring!
(BrightPress.org) – More than 4 million people visited Yellowstone National Park in 2021. It is one of the most popular parks in the US. The 2.2-million-acre park has 800 employees. One of those workers made a gruesome discovery recently.
On Tuesday, August 16, Yellowstone National Park officials said an employee came across a foot in a shoe floating in a hot spring. Officials had no idea who the limb belonged to and temporarily shut down the area.
An investigation started when a Yellowstone staff member discovered a foot fragment floating in a hot spring at the national park, enclosed in a shoe. https://t.co/6QflZmlEX8

— WION (@WIONews) August 19, 2022
On Thursday, spokesman Morgan Warthin told the Associated Press he didn't have any further information about the incident. The park employee discovered the remains floating in Abyss Pool, which is 53 feet deep and reaches temperatures around 140 degrees.
A Montana resident, Jen Mignard, told the local media that all the local law enforcement activity was a rare sight inside the national park. She was at the basin during the discovery and said once all the police arrived, she knew something terrible had happened. She stated people feared something was wrong, saying there was a "dark feeling" in the air. Mignard said police put up tape across the entire length of the geyser basin and reported seeing a helicopter flying in the area. She added that rarely happens; people getting hurt or dying in the park is uncommon.
Still, in 2016, a 23-year-old man slipped into a geyser. His body likely dissolved, but officials noted his head, upper torso, and hands could be seen in the water. Due to the heat and incoming lightning storm, rescuers could not retrieve his remains.
The investigation into the foot is ongoing.
Copyright 2022, BrightPress.org