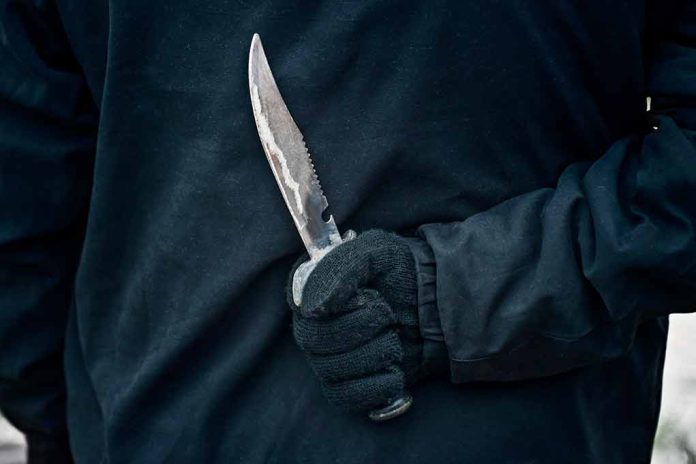 (BrightPress.org) – NYC Mayor Eric Adams has consistently failed to cope with the migrant crisis. Adams has allowed tens of thousands of migrants to be housed in the city under the city's "right to shelter" law which arguably only applies to citizens. The city has gone through billions, housing upwards of ninety thousand asylum seekers who illegally entered the country via the southern border.
In March 2023, the Mayor announced a new plan to help the migrants resettle around the country as the cost of housing, feeding, clothing, and caring for them and their kids in NYC is astronomical. To accomplish that, city officials began shipping migrants around the country.
Now a second migrant in the program has been charged with sexual assault of one of the women who was working to help him get resettled. The 22-year-old migrant, Kindu Jeancy, is from the Democratic Republic of Congo. One of the interesting things about the southern border crisis is how many people from countries around the world are taking advantage of the porous border to gain access. Many of them come from Asia and Africa.
As a result of the arrest, National Guard members were deployed to the hotels where the migrants are being housed to provide "a stabilizing influence," according to Erie County Executive Mark Poloncarz. The migrant in question was being housed in a Best Western hotel in the western part of the state. NY Gov Kathy Hochul authorized the National Guard to deploy around migrant hotels. The expectation is that the mere sight of armed uniformed men will deter criminal activity.
A 27-year-old woman working at the hotel was the assault victim. The Erie police chief also suggested the possibility that the third-party organization, DocGo, which is a subcontractor involved in the relocation efforts, may have obstructed their investigation into the assault. DocGo's contract with the city is reportedly worth $432 million.
DocGo has been since instructed to avoid interviewing suspects and that all crimes must be immediately reported to the police. NY Democrats, including Mayor Adams, are frustrated with the lack of a national response and have repeatedly blamed the Biden administration for the problems it's causing in New York.
Copyright 2023, BrightPress.org