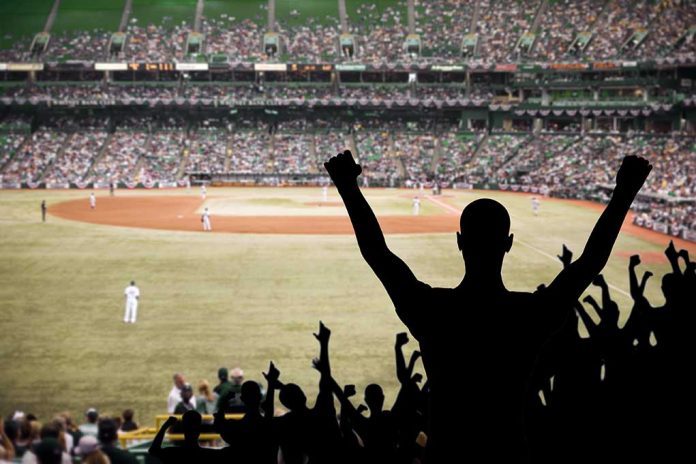 Young Athlete Dies Suddenly
(BrightPress.org) – Corey Phelan was a gifted athlete. He joined the Philadelphia Phillies, a minor league squad, right out of high school as an undrafted free agent. A cancer diagnosis in 2020 cut his career short but did not diminish his spirit. He carried an air of positivity and delivered a message of faith to the team's big league clubhouse that they'll never forget. Tragically, his battle ended just before the Phillies embarked on their 2022 playoff run.
An Inspiration
Phelan died of non-Hodgkins lymphoma on October 12. He was only 22 years old. While his diagnosis ended his pitching career, it did not affect his love for the team. The young up-and-comer visited the clubhouse at Citizens Bank Park in Philadelphia several times, making a lasting impression on the Phillies.
J.T. Realmuto told NBC Sports that Phelan's visits were inspirational. He was always positive, regardless of what he was going through. Realmuto said the team prayed with the young pitcher a few times and that he touched them deeply.
Phillies Director of Player Development Preston Mattingly reiterated the sentiment in a statement, pointing out that Phelan's love for baseball took a backseat to his commitment to his faith and his family.
— Phillies Player Development (@PhilsPlayerDev) October 14, 2022
Sad Timing
Corey Phelan's death came just before the Phillies took on the Atlanta Braves as underdogs in the National League Divisional Series. For the first time in over a decade, the team rallied and made it past the tribe to the National League Championship Series.
Some may say the 4-game rout of the Braves was great baseball, and some may say it was inspired. The convincing 8-3 win in the final game took away any idea of the team being the underdog after that. Phillies rightfielder Bryce Harper told Fox Sports, "You got to beat the champs to be the champs." Atlanta is the defending World Series Champion.
For those who follow the Phillies and the story of an amazing young man, there's little doubt about who the team played for. They'll have the chance to continue their story against the San Diego Padres in their last obstacle to the 2022 World Series.
Non-Hodgkin's Lymphoma
Non-Hodgkin's lymphoma, a lymphatic cancer that attacks the immune system, caused Cory Phelan's death. The illness causes an increase in leukocytes. White blood cells attack, triggering tumors that can spread throughout the body. The Mayo Clinic says that advances in medical science and treatments have increased the prognosis for patients, but as Phelan, his family, and an entire grieving city learned first-hand, there's still more work to do.
Copyright 2022, BrightPress.org