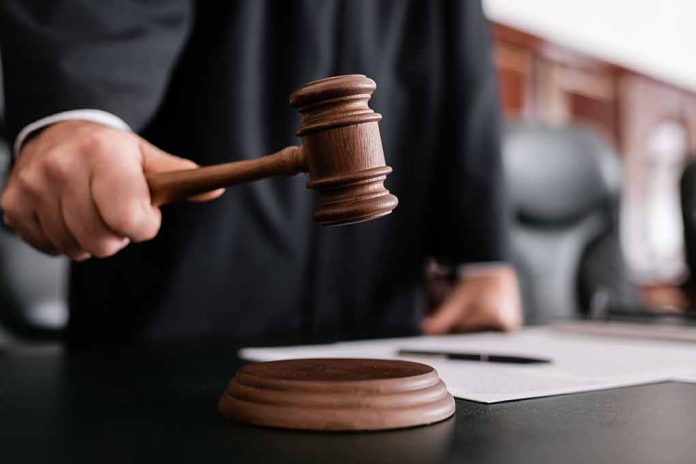 (BrightPress.org) – The grand jury in Ohio has dropped all charges against James Toothman, 55, related to the murder of his girlfriend, Jeni Russell, 65. Toothman was initially arrested after Cheviot, Ohio, police found Russell dead in their apartment.
Court records showed that she was found face-down on a couch when the Hamilton County Sheriff's office responded to a report of a person not breathing. The coroner's office reported finding Russell's neck broken. Toothman admitted to first responders and a nurse at Mercy West Hospital that he caused her death by sitting on her head.
As confirmed by the Hamilton County Prosecutor's office, Toothman appeared in court on Monday, but the grand jury did not bring any charges against him. While the case was being dismissed by the grand jury today, it is still under investigation. Amy Clausing, a spokesperson for the Hamilton County Prosecutor's office, mentioned that charges might be filed again depending on the outcome of the ongoing investigation.
Prosecutors highlighted Toothman's history of domestic abuse, with over a dozen arrests and at least one conviction on record. Further court proceedings revealed that jurors dismissed all charges against Toothman related to his girlfriend from 2018 to 2021.
Despite multiple documented cases of domestic violence between the couple, they failed to show up for any court hearings. In their latest lawsuit filed on March 8th, officers observed injuries on Toothman's chest area and head. In his statement, he claimed, "My girlfriend hit me on the head and stabbed me with objects I could not identify."
The sworn statements note that the police did not initially notice any visible injuries on his partner, Russell. However, a few minutes later, she went to the Cheviot PD with a bloody nose, alleging that Toothman struck her in the face twice with a closed fist. Russell was then taken to Mercy Hospital West for a full body checkup.
According to court records, Toothman was issued two subpoenas by Hamilton County prosecutors to testify against his partner. However, they were returned because his apartment was found vacant, leading to the dismissal of the case.
Copyright 2023, BrightPress.org