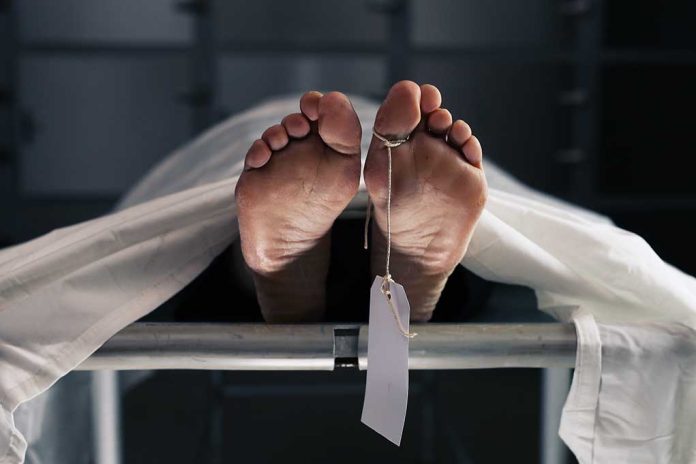 (BrightPress.org) – A medical examiner has ruled the death of Johnny Hollman, a 62-year-old deacon, was a homicide after an autopsy. Hollman was stunned by an electric taser during an arrest in Atlanta after a traffic accident. Shortly thereafter he became unresponsive. The ME also found heart disease which contributed to his passing.
Hollman refused to sign a ticket after the officer on the scene had cited him for causing the accident. Atlanta PD had instructed its officers to arrest anyone who refuses to sign the ticket but has since changed the policy to allow them to simply write "refused to sign" on the signature line. They're also requiring officers to inform civilians that signatures are not an admission of guilt, but rather an acknowledgment of receipt of the citation.
Atlanta's City Council is calling for the body cam footage of the arrest to be released. The Georgia Bureau of Investigation (GBI) is investigating the death to review the officer's actions and determine if charges or other punitive actions will be taken. GBI asked the Atlanta PD to hold the video until it can complete its review.
Atlanta has had major disruptions over its proposal to build a training center for police nicknamed "Cop City" by protesters. Outbreaks of violence in the area have been ongoing, with gun fights and arson at the site.
Dr. Melissa Sims-Staneley, who performed the autopsy, said that her conversations with investigators led her to conclude Hollman was unresponsive following the electric shock from the taser, leading her to rule his death a homicide.
Hollman's daughter, Arnitra Fallins, reported that her father was on his way home after picking up an apple pie and fried chicken when there was a traffic accident with another car. She said that her father had called the cops, but became annoyed when the police cited him for causing the accident. Details about the accident itself aren't available.
After Hollman refused to sign, the officer, Kiran Kimbrough, attempted to arrest Hollman who resisted. That led to Kimbrough deploying the taser and Hollman's subsequent death.
Lawyers for the Hollman family say Kimbrough initiated the physical struggle after Hollman asked him to summon a sergeant to the scene to review the situation. Family members have been shown the video and claim it corroborates their version of events.
Copyright 2023, BrightPress.org