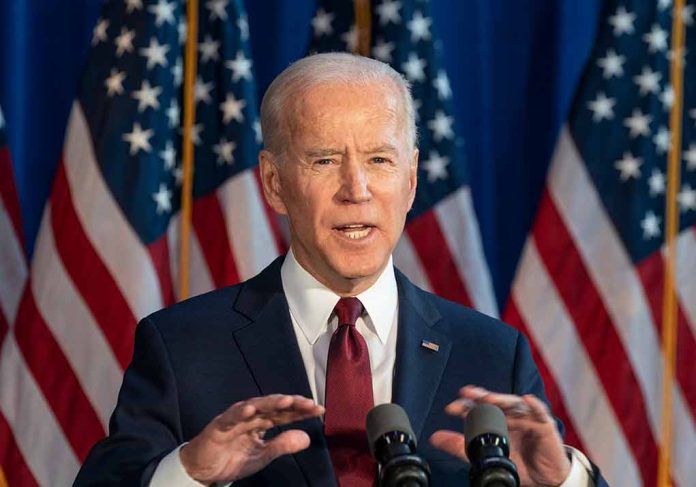 (BrightPress.org) – The Biden administration knew that hundreds of thousands of migrants were planning to illegally cross the southern border, but did nothing about the crisis according to the Washington Free Beacon citing internal Department of Homeland Security documents.
DHS had information from Mexican immigration agencies showing that they had a significant increase in border arrests which correlates with the rise of illegal border crossings into the U.S. Aware of the impending crisis, DHS took no action to halt or adapt to the surge, in fact, it seems as if Biden's administration wants millions of illegals to come into the country.
Texas Gov. Greg Abbott accused the Biden administration of cutting razorwire fencing he had installed along the Texas side of the Rio Grande. Video shows border patrol cutting the wire and granting entry to hundreds of migrants who crossed the river.
August marked the highest number of illegal apprehensions and arrests for the year, with CBP reporting 232,972 encounters for the month. Meanwhile, the Biden administration is deporting a German family where they will likely face legal troubles over homeschooling their kids. Homeschooling is almost universally illegal in Germany.
Disregarding immigration law has become the de facto standard during Biden's reign, while his handlers have effectively disabled southern border protections allowing over 3 million migrants to enter the country illegally since Biden took office in 2021.
So-called sanctuary cities like NYC and Chicago are feeling the burden, with NYC Mayor Eric Adams claiming his city is supporting and housing over a hundred thousand illegals.
Railroad companies were having so much difficulty with migrants using their trains that one company stopped running in Mexico.
When asked about the staggering number of illegal crossings, White House Press Secretary Karine Jean-Pierre blamed Republicans before shutting down critique of that response from Fox News White House correspondent Peter Doocy. When Doocy attempted to call Jean-Pierre on the overt deflection, she refused to comment further and called on another questioner.
Copyright 2023, BrightPress.org