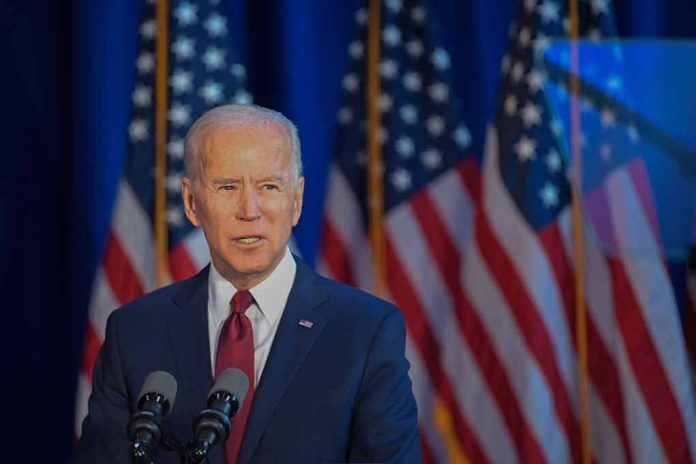 (BrightPress.org) – Biden sat down with 60 Minutes for an interview that was aired on Sunday, October 15th. During the interview, Biden commented that it would be a "big mistake" to reoccupy the Gaza Strip in retaliation for the terror attacks of October 7th. He called Hamas extremists that don't represent everyone living in Gaza, and suggested that Israel should take them out, calling the move "a necessary requirement."
Biden also implied Hezbollah and Hamas were equivalent in their extremism and both needed to be taken out. Biden responded affirmatively when asked if he thought Hamas needed to be eradicated. He added that there is a need for "a Palestinian authority" and a path toward statehood for the people living in the occupied territories.
Biden also said his team was in negotiations with Israel to allow a humanitarian corridor for people to flee the fighting in Gaza once it begins in earnest. Given that about half of Palestine's population is under the age of 18, doing so would spare many innocent lives. He said "it's hard" when discussing getting Israeli authorities to agree to the idea.
Biden also said that there was a standard when it comes to war that all democratic nations follow. He said he was "confident" innocent people in Gaza would be able to access food, water, and medicine.
Israel has issued evacuation orders for the roughly 1 million people living in northern Gaza to evacuate to the southern half of the strip.
Americans have been unable to leave Gaza and the West Bank according to The Hill.
Rep. Cory Mills (R-FL) flew into Jordan and then took ground vehicles into Israel to aid in the evacuation of 96 Americans stuck in the country with a church group. The Air Force veteran previously served with the 82nd Airborne and earned a Bronze Star after he was wounded by multiple explosives.
Mills was able to facilitate the safe evacuation of the group by renting a bus and transporting them to Jordan so they could arrange flights back to the U.S. He characterized himself as a man of action who simply couldn't sit around and wait for the State Department to act.
Copyright 2023, BrightPress.org